La Liga Reveals Lionel Messi's Barcelona Release Clause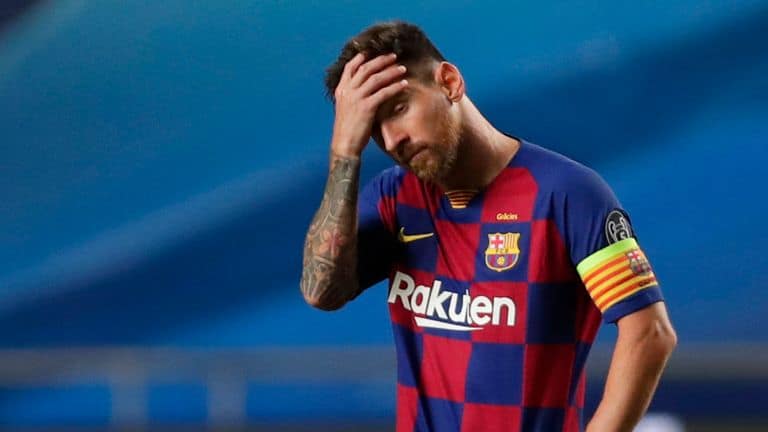 The Spanish La Liga on Sunday insisted that any team hoping to snap Lionel Messi from Barcelona must pay his €700 million (£624m/$823m) release clause.
Recall that Messi, who handed in a transfer request last week, asked the Catalan club allow him to leave for free.
The Argentina captain hopes to trigger a clause in his contract which allows him to leave the club at the end of June each season.
The club has since rejected his request, hoping to convince him to remain in Barcelona.
Messi's legal team is ready to argue that he should be allowed to terminate his deal unilaterally due to the 2019-20 season being extended into August because of the coronavirus pandemic.
An official statement on La Liga's website, the Spanish football governing body said the terms of Messi's current contract, which is due to run until 2021, remain valid.
"In relation to the different interpretations (some of them contradictory to each other) published in recent days in different media, related to the contractual situation of the player Lionel Messi with Barcelona, ​​La Liga considers it convenient to clarify [matters]," the statement reads.
"The contract is currently in force and has a 'termination clause' applicable to the event that Lionel Messi decides to force the early unilateral termination of the contract.
"In compliance with the applicable regulations, and following the corresponding procedure in these cases, La Liga will not carry out the process for the player to be removed from the federation if they have not previously paid the amount of said clause."
Messi on Sunday refused to take part in Barcelona mandatory COVID-19 test ahead of their pre-season resumption.
Manchester City are reportedly in pole position to sign the six-time Ballon d'Or winner should he leave Barcelona.
Former coach, Pep Guardiola has been in touch over a potential reunion at Etihad Stadium.
Source: Naija News