Why Buhari Should Be Charged To Court – Imam Of Peace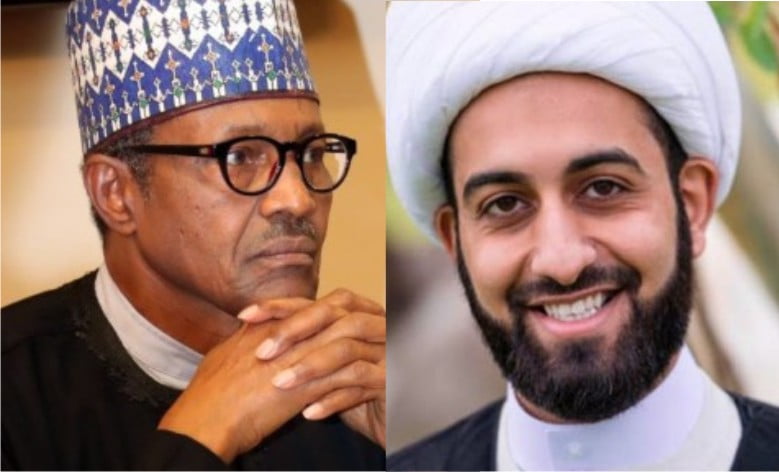 A Muslim influencer and reformist Imam, Mohammad Tawhidi, popularly known as Imam of Peace, says  Nigeria's President, Muhammadu Buhari should be charged to court for allegedly "striking a deal to free thousands of Boko Haram Jihadists who have killed thousands this year alone."
Naija News reports that Imam of Peace made this call on the micro-blogging site, Twitter, where he also listed several reasons the Commander in Chief of the Federal Republic of Nigeria should be arrested.
This online news platform understands that the Muslim influencer said the decision of the Nigerian government under President Buhari to free thousands of "repentant  Boko Haram terrorists" into the society, as well as the "corruption" rocking the "Next Level" administration of President Buhari, are enough reasons for the President to be charged.
The controversial Imam stressed that President Buhari should not resign as demanded by the Peoples Democratic Party (PDP), Nigeria's main opposition party, but should rather be "arrested and dragged into the back of a police van and locked up.
Reacting in a series of tweets on Saturday, Imam of Peace wrote: "Buhari freeing thousands of Boko Haram terrorists because they "repented" is treason. They have killed thousands since then, and he is responsible.
"He shouldn't resign. He should be arrested and dragged into the back of a police van and locked up. This corrupt person freed thousands of Boko Haram Terrorist because they "repented." They're now massacring Christians."
Imam of Peace continued that President Buhari should be: "Charged for corruption should be the last thing he worries about. Buhari should he charged for collaborating with the Fulani CULT and striking a deal to free thousands of Boko Haram Jihadists who have killed thousands this year alone!"
Charged for corruption should be the last thing he worries about. Buhari should he charged for collaborating with the Fulani CULT and striking a deal to free thousands of Boko Haram Jihadists who have killed thousands this year alone! #ArrestBuhari https://t.co/f9EJG21YeB

— Imam of Peace (@Imamofpeace) July 25, 2020