Magu: How Former President Obasanjo 'Created EFCC Crisis'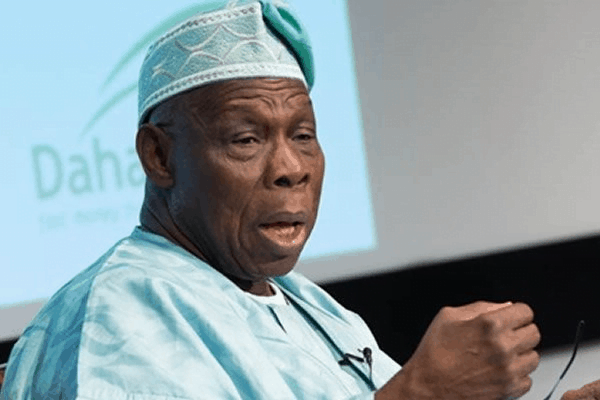 Former President Olusegun Obasanjo created EFCC crisis, General Ishola Williams (retd), a former head of the global anti-corruption body, Transparency International, Nigerian Chapter, has said.
Naija News reports that General Williams made this statement during an interview with Vanguard newspaper in reaction to the crisis facing Ibrahim Magu, the suspended acting Chairman of the Economic and Financial Crimes Commission (EFCC).
This online news platform understands that Magu, who is under investigation by a presidential panel, has spent a week at the Force Criminal Investigation Department (FCID). Magu has been detained at the FCID since Monday when he first appeared before the panel.
Asked what could be the problem with EFCC leadership since Magu's suspension is not the first time the head of the EFCC is leaving the position unceremoniously as it was the case of Nuhu Ribadu, Farida Waziri, and Ibrahim Lamorde, General Ishola said: "From inception, the structure was wrong. The structure created a bad organisational culture. Why was the structure wrong? If you have any agency, you must separate the board from the operational people.
"In all the agencies we have in Nigeria, any time a new President assumes office, he appoints board members and Director-Generals. In doing that, the operational aspect is separated from the board. But in the case of anti-corruption agencies, the board and operational people are together.  Such a system makes the Chairman of the EFCC or the Independent Corrupt Practices Commission, ICPC, the Director-General of the respective agencies.
"It is wrong. There is nobody except the President who can watch over the head of EFCC and ICPC. It is wrong. Selecting the Chairman of the EFCC from the police alone is also absolutely wrong. It was the fault of General Olusegun Obasanjo when he was President," he said
General Ishola continued that former President Obasanjo "deliberately did it because he didn't want anybody to watch over him. Therefore, that created a culture for Ribadu at the time to believe that apart from the President, he didn't need to be answerable to anybody. In the end, he was pushed out because he was becoming political. When Ribadu was leaving he too had issues. He was just a Deputy Commissioner of Police at the time. When Farida came, she was recommended by a former state governor. Lamorde came and was happy to leave as soon as Buhari came on board because of issues that were already being raised about him at the time. The culture has been bad from the beginning."