Magu Suspended, WAEC Cancelled, Hushpuppi Hires International Lawyer, Other Major Happenings In Nigeria Last Week
Events last week started on a high note when the news filtered in that the head of the Economic and Financial Crimes Commission, EFCC had been arrested over alleged involvement in corruption. Midweek, the minister of education Adamu Adamu announced the suspension of the West African Secondary School Certificate Examination (WASSCE), a pronouncement that has been welcomed with mixed reactions. Naija News brings you a round-up of the major events and happenings in Nigeria last week.
Magu Arrested, Detained By Presidential Panel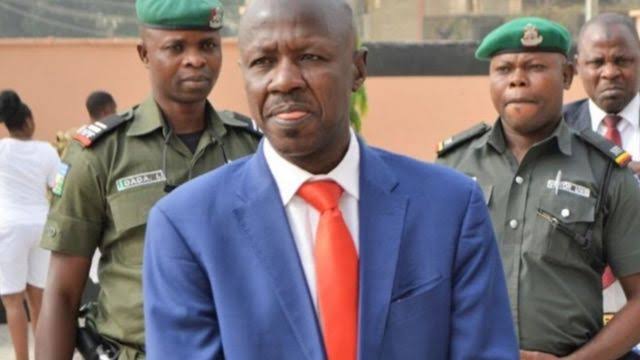 On Monday, the panel investigating the activities of the Economic and Financial Crimes Commission (EFCC) arrested and detained the Acting Chairman of the Commission, Ibrahim Magu.
The embattled EFCC Chairman was stopped in traffic while moving out of the Wuse II Annex of the EFCC in Abuja and was immediately whished to the presidential villa where he stilled been detained and undergoing interrogation.
By Tuesday Mohammed Umar, EFCC Director of Operations was temporarily picked to oversee the agency's affair in the absence of suspended boss, Ibrahim Magu.
On Wednesday,  Bala Ciroma was appointed by President Muhammadu  Buhari to replace Magu as the new Acting Chairman of EFCC.
Until his appointment, Mr Ciroma was the Commissioner of Police of the Federal Capital Territory (FCT).
Hushpuppi Hires Top US Criminal Defence Attorney