Hushpuppi Hires Top US Criminal Defence Attorney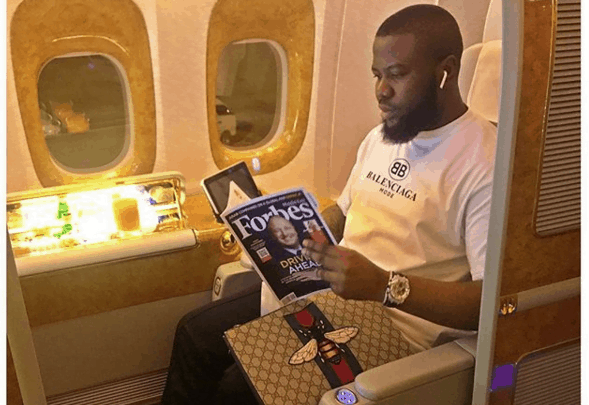 Alleged internet fraudster, Ramon Abbas, popularly known as Ray Hushpuppi, has acquired the services of Gal Pissetzky, a top criminal attorney in Chicago, United States.
According to court documents, Hushpuppi that was arrested in Dubai, UAE, and transferred to the US, retained the Senior Partner at Chicago law firm Pissetzky & Berliner, Pissetzky, to defend him in the fraud charges leveled against him by American authorities.
Pissetzky was called to the bar in 2002 and has practiced law in Chicago since then.
Pissetzky made the first appearance for Hushpuppi at the US District Court for the Northern District of Illinois on July 6, court documents showed.
Naija News recalls that Dubai Police authorities released a video of how Hushpuppi and Olalekan Jacob Ponle popularly known as Mr. Woodbery were arrested for fraud. The Dubai based Nigerian big boy was arrested for an alleged $35 million by Interpol and the Federal Bureau of Investigation (FBI).
Two weeks after their arrest, Dubai Police confirmed the arrest of the Dubai based Nigerian internet fraudster. The Dubai Media Office said two Nigerians and 10 others were arrested in an operation tagged "Fox Hunt 2". The Dubai Police said the raid resulted in the seizure of incriminating documents pertaining to a well-planned international fraud worth Dh1.6 billion (N168,823,414,720.00).
Hushpuppi and his gang of fraudsters were accused of leading an "international" online fraud network that was committing crimes outside the UAE, including money-laundering, cyber fraud, hacking, criminal impersonating, scamming individuals, banking fraud and identity theft.