Explosion: Heavy Gridlock On Lagos-Ibadan Expressway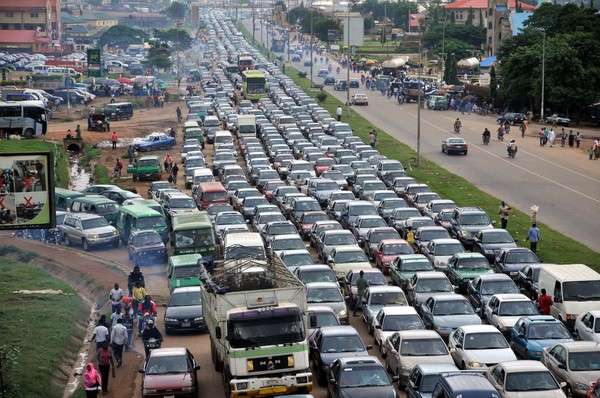 The Lagos-Ibadan Expressway has been held on standstill after a tanker explosion that occurred on Tuesday evening at the Isheri area of Ogun state.
Naija News learnt that the fuel-laden tanker exploded at about 7:10 pm opposite the OPIC building on the Lagos-Ibadan expressway.
The Ogun state command of the Federal Road Safety Corps had said its officers and fire servicemen had difficulty putting out the fire, hence stalling the removal of the debris which caused the total standstill on the highway.
The safety corps also advised commuters not close to the long bridge to use alternative routes to ease the gridlock.
The incident has caused heavy traffic, with commuters lamenting the standstill from Gbadada to the Ojodu-Berger area of Lagos.