Manchester City Coach, Guardiola Reveals What He Would Do If He Isn't Sacked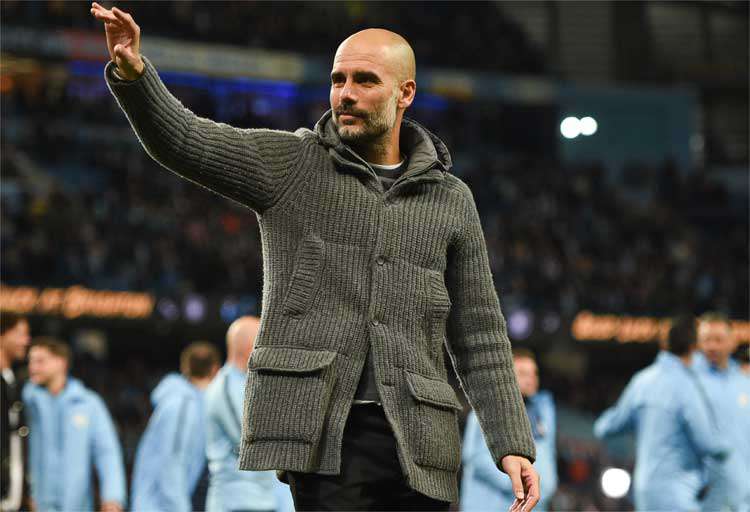 Following the announcement by UEFA that Manchester City will be banned for the next two champions league season and fined 25 million pounds for alleged breach of financial fair play rules, the Manchester City coach Pep Guardiola has reaffirmed his commitment to the club.
There have been reports following the ban that Guardiola may leave the club as it is likely that he would lose his star players to other clubs.
However, the coach has re-affirmed his commitment to the club, awhile expressing hope that the ban will be overturned by the Court of Arbitration for Sports.
He yesterday night after beating west ham said 'I'm confident that we'll play in Europe next season. I'm pretty sure we'll defend our position,'
'If they don't sack me, I will stay here more than ever. I want to stay longer than the contract that I have. I want to help the club grow and maintain this level for as long as possible. Why should I leave?'
'It's not finished, it's not over,' Guardiola said. 'You fight no matter what and the club is going to do that. There are two sides. The club say it is not true. I love this club.' 
Guardiola further blasted his former boss, Barcelona president Josep Maria Bartomeu, who was apparently happy that the Manchester United was banned, as he thanked UEFA for following through with Financial Fair Play punishments.
'If they are happy we are suspended, I say to the president of Barcelona, give us two appeals,' the City boss said.
'I ask right now the people trust what they have done. "Don't talk too loud Barcelona," that is my advice because everybody is involved in situations. We are going to appeal and hopefully in the future we can play in the Champions League against Barcelona.'