Kaduna Govt Speaks On El-Zakzaky, Wife Continued Detention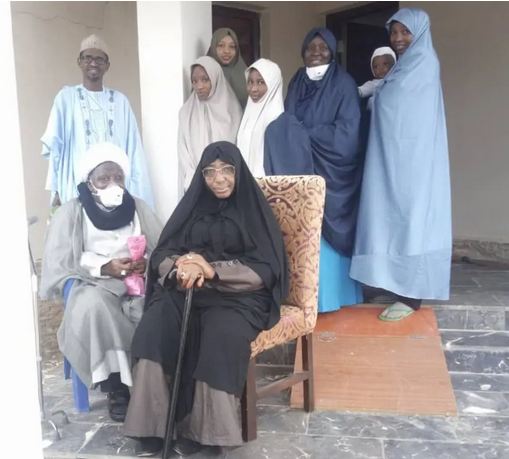 The Governor Nasir El-Rufai-led government has stated that only the court can decide the fate of the leader of the Islamic Movement in Nigeria (IMN) Ibrahim El-Zakzaky and his wife.
Naija News recalls that Shiites had called for the release of El-Zakzaky following Sambo Dasuki's and Omoyele Sowore's release.
However, the Attorney-General of the Federation and Minister of Justice Abubakar Malami, said the Cleric is being tried under the Kaduna State law and not under federal law.
Malami stated that El-Zakzaky's case was totally different from those of Sowore and Dasuki, adding that the Kaduna government would decide the fate of the duo.
Malami said: "In determining the authority responsible for compliance with a court order with particular reference to bail, one must be guided by the law under which the accused person is charged and granted bail.
"On one hand, where the accused is charged under a state law, the order of the court granting bail for an accused person bail is targeted at the state authorities for compliance.
"On the other hand, where charges are framed under federal offences, the order granting bail is targeted at the federal authorities for compliance."
In a statement to newsmen, the Kaduna state attorney general, Aisha Dikko, said there was no pending court order on the case against El-Zakzaky instituted by the Kaduna state government.
The Attorney General stated that the Kaduna state government has no intention of withdrawing the charges against the IMN leader.
According to Aisha Dikko, the Kaduna govt would allow the court decide the case.
She recalled that the court had earlier refused the accused persons' application for bail following their arraignment in August 2018.
She explained, "At its last sitting on 5th December 2019, the Court adjourned hearing in the matter to 6th February 2020, and ordered the transfer of the couple from DSS facilities to the Kaduna Correctional Centre for the duration of trial.
"It is the High Court that will decide the case, and the rule of law demands respect for the prerogatives of the court and the ongoing legal process."
Dikko expressed the hope that all parties have learnt the necessary lessons from the debacle that the New Delhi trip of the IMN leader, adding that due process of law should be allowed to take its course.
"Rulings and orders that were secured against the Federal Government do not have any bearing against the Kaduna State Government which was not a party to those proceedings and against whom no orders were made," she said.
"Any issues regarding compliance or non-compliance with a court order by the DSS or the Federal Government cannot be used to vitiate the judicial proceedings the Kaduna State Government has commenced against the El-Zakzakys.'"