#IranPlaneCrash: Plane Was Shut Down By Iranian STA Missile – Canadian PM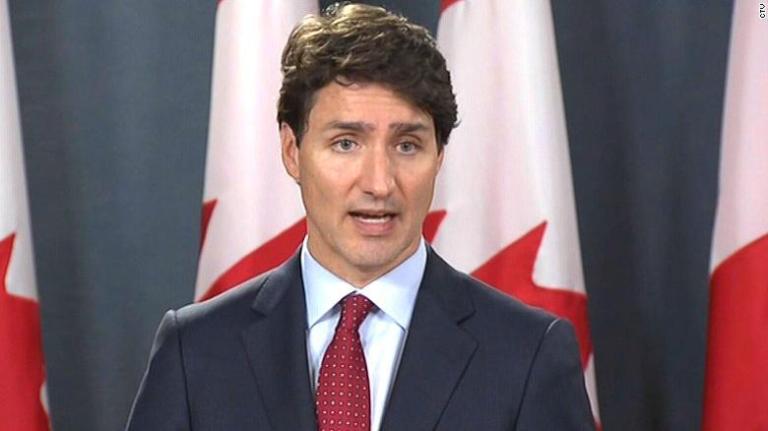 The Prime Minister of Canada, Justin Trudeau, says the Boeing 737 Ukraine International Airlines which crashed in Iran with 63 Canadian citizens on board, was shut down by Iranian STA missile.
Naija News had reported earlier that more than 60 Canadians died in the crash of the Ukrainian plane in Tehran that crashed on Wednesday.
This online news platform recalls that none of the 176 passengers and crew on board of the Boeing 737 of Ukraine International Airlines, which was on its way to Kyiv, Ukraine survived. Prime Minister Trudeau said 138 passengers on board were supposed to catch connecting flights to Canada.
Naija News understands that those on board the crashed plane apart from Canadian citizens include 82 Iranians, 10 Swedish, 4 Afghan, 3 German and 3 British nationals, 11 Ukrainians and the nine crew members.
Giving an update on the crash during a press conference, the Canadian Prime Minister accused Iran of shutting down the plane, saying: "We have intelligence from multiple sources, including our allies and our own intelligence, the evidence indicates that the plane was shot down by an Iranian STA Missile," he said.
Justin Trudeau press conference:

"We have intelligence from multiple sources, including our allies and our own intelligence, the evidence indicates that the plane was shot down by an Iranian STA Missile."#IranPlaneCrash pic.twitter.com/TcPwlUssVv

— News Addict (@addicted2newz) January 9, 2020