Allen Onyema: Fani-Kayode Speaks On Air Peace Boss Fraud Indictment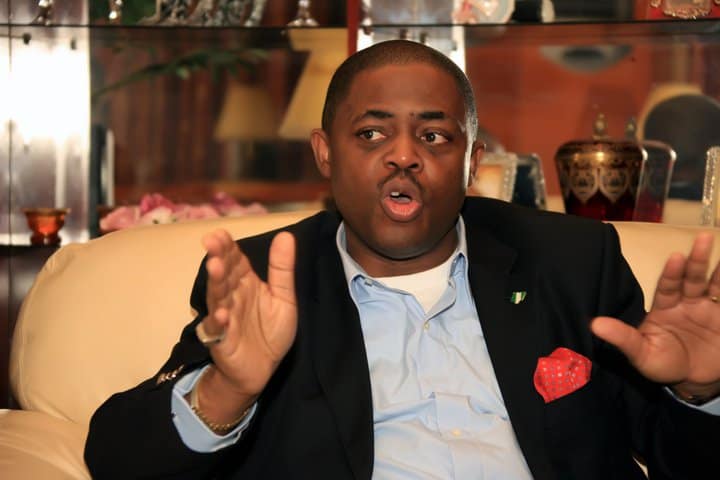 Former Minister of Aviation Femi Fani-Kayode has said the Chairman of Air Peace, Allen Onyema, is innocent until proven guilty.
Naija News reports that Onyema was charged with bank fraud and money laundering for moving more than $20 million from Nigeria through United States bank accounts in a scheme involving false documents based on the purchase of aeroplanes.
In a statement on Friday, the US State Department of Justice said Onyema's Chief of Administration and Finance, Ejiroghene Eghagha, has also been charged with bank fraud and committing aggravated identity theft in connection with the scheme.
"Onyema allegedly leveraged his status as a prominent business leader and airline executive while using falsified documents to commit fraud. We will diligently protect the integrity of our banking system from being corrupted by criminals, even when they disguise themselves in a cloak of international business," U.S. Attorney Byung J. Pak, said.
Robert J. Murphy, the Special Agent in Charge of the DEA Atlanta Field Division, said: "Allen Onyema's status as a wealthy businessman turned out to be a fraud. He corrupted the U.S. banking system, but his trail of deceit and trickery came to a skidding halt. DEA would like to thank the many law enforcement partners and the subsequent prosecution by the U.S. Attorney's Office who aided in making this investigation a success."
However, Allen Onyema dismissed the reports of his indictment for financial scam, fraud and money laundering by the United States Government.
He disclosed that all money transferred to the US went through the Central Bank of Nigeria (CBN).
Reacting in a post on his Twitter page, Fani-Kayode assured Nigerians that Onyema is a good man and not a fraudster.
He wrote: "An indictment is not a conviction. An allegation remains a mere allegation until it is proven in a court of law.
"Allen Onyema is not a rogue or a fraudster. He is a profoundly good man and a patriot. I have no doubt that he will weather this storm and that he will be vindicated."