Abia APC Condemns Oshiomhole's Suspension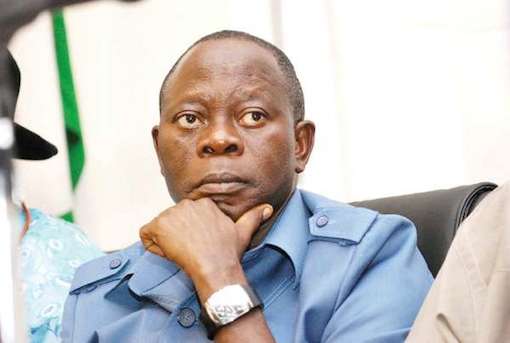 The Chairman of the Abia State All Progressives Congress (APC), Donatus Nwankpa, has said the suspension of Adams Oshiomhole did not follow due process.
Naija News reports that the Edo State chapter of the APC, Nigeria's ruling party, had suspended Oshiomhole.
Oshiomhole, a former Governor of Edo state, was suspended on Tuesday night over his role in the crisis rocking the state chapter of the party.
This online news platform understands that the decision to suspend Oshiomhole followed the vote of no confidence passed on him by the Chairmen of the APC in the 18 Local Government Areas (LGAs) of Edo State.
Reacting to the suspension in a chat with The Punch, Nwankpa stated that the suspension of the National Chairman of the party must go through a competent disciplinary committee.
According to the APC chairman, Oshiomhole's suspension has little or consequence.
He said: "You cannot suspend the national chairman without going through a competent disciplinary committee.
"By the party's constitution, the ward must suspend him first, then the local government ratifies it, then the state approves it. He can only be expelled by the national (body).
"It is high time something is done to remedy it (political situation in Edo State) because of the election coming up in the state.
"There is a procedure for suspending a national executive member and he is the national chairman of the (party's) NEC."