Just In: APC Governors Give Adams Oshiomhole Ultimatum To Resign As National Chairman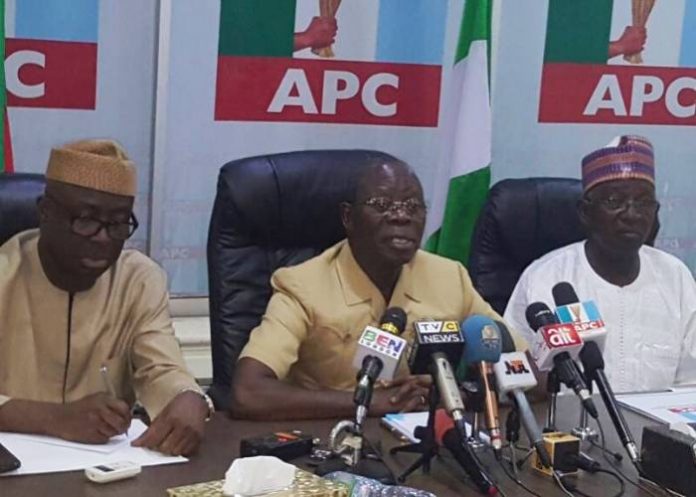 Adams Oshiomhole has been given an ultimatum to resign as the National Chairman of the All Progressives Congress (APC), Nigeria's ruling party.
Naija News reports that the ultimatum was given to Oshiomhole by the Progressives Governors Forum.
The APC Governors asked Oshiomhole to convene a National Executive Council (NEC) meeting to address the party's challenges or resign his position.
This online news platform understands that the APC Governors made their position known in a statement issued by the Progressives Governor Forum Director-General Salihu Mohammed Lukman.
"It is either Comrade Oshiomhole respect the provision of the party constitution and convene superior organ meeting to deliberate on all our challenges, or he should just accept his inability to manage the party and simply resign," Progressives Governor Forum Director-General said in a statement.
"In the current circumstance, nothing short of a NEC or National Caucus meeting of the party can resolve all our increasing organisational challenges as a party," the statement added.