Supreme Court Begins Hearing HDP's Appeal Against Buhari's Election Today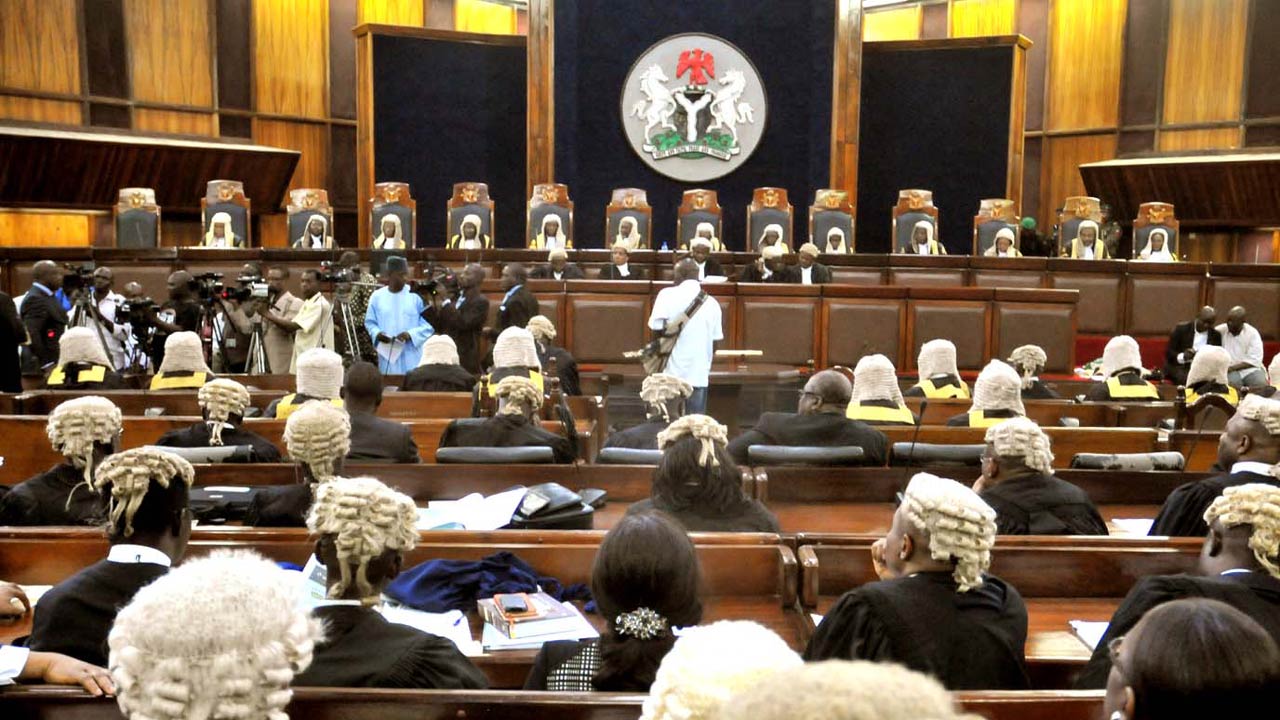 The Supreme Court has fixed today, Monday, October 28, to begin the hearing of the suit filed by the Hope Democratic Party (HDP) challenging the re-election of President Muhammadu Buhari.
The Apex Court had issued hearing notices to parties in the matter notifying them of the October 28 date for fresh hearing.
Respondents in the appeal are the Independent National Electoral Commission (INEC), President Buhari and the All Progressives Congress (APC).
Presidential candidate of the HDP, Ambrose Albert Owuru confirmed that the Supreme Court had notified him and the party that the appeal would be heard afresh on October 28.
Naija News reports that the HDP in a fresh suit asked the apex court to reverse itself in the judgment delivered on October 3, which on technical ground dismissed its appeal filed against the election of Buhari.
In a fresh motion on notice brought pursuant to order 8 rule 2 of the Supreme Court Rules and sections 6 and 36 of the 1999 constitution as well as section 22 of the Supreme Court Act, the party and its presidential candidate, chief Ambrose Albert Owuru, claimed that the judgment delivered by Justice Mary Peter Odili in favour of Buhari is invalid on the ground that it was based on technicalities of law rather than merit and justice.
The motion filed by Chukwunonyerem Njoku, the appellants pleaded with the court to restore their appeal for a fresh hearing.
The HDP and its candidate maintained that the dismissal of their appeal on October 3 on technical ground was without compliance with the mandatory procedure of law.
Naija News recalls that the Supreme Court judges had dismissed the HDP's appeal on the grounds that more than one notice of appeal was filed in the same appeal.
According to Justice Odili, Owuru and HDP failed to appeal against the ruling delivered by the tribunal on August 22 which struck out their petition based on the lack of jurisdiction.
"The two notices of appeal filed by the appellants and jointly utilised is a procedure not backed by law and cannot be used," she said.
"Rather the appellants have come here to tackle the decision on the merits which the court below handled out of the abundance of caution."
Source: Naija News