Daddy Freeze Roasts Bishop Oyedepo In Latest Rant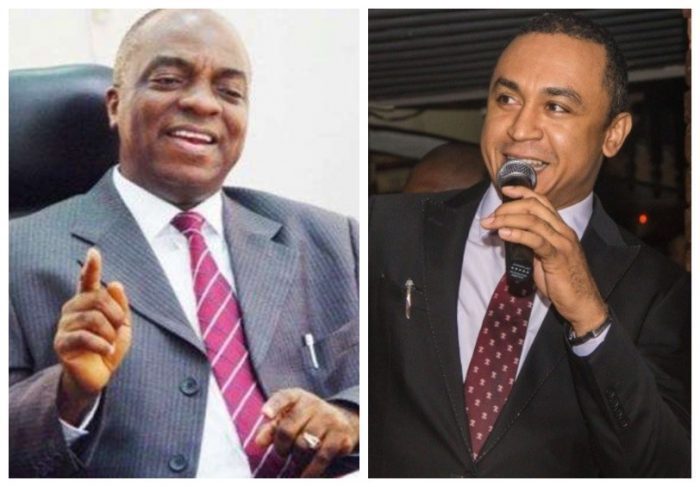 Founder of Free Nation and medial personality, Daddy Freeze has again taken a wipe on the founder of the Living Faith Church, Bishop David Oyedepo.
Naija News reports that Daddy Free in his latest rant against the Nigerian preacher said if Jesus Christ is to take flesh again and visit earth, he will rather stay in Hushpuppi's house than be Bishop David Oyedepo's guest.
This online news platform understands that Daddy Freeze said this when he was responding to a follower who questioned why he was promoting flamboyant Hushpuppi without questioning his source of income.
The reaction of the On-Air Personality comes after he had shared a video of an interview he did showcasing Hushpuppi's luxury Versace home; a development some Twitter users were not too impressed with such that they had to call out Daddy Freeze.
One Twitter user wrote to Freeze: "Your video quizzed #hushpuppi about his religion & belief but never asked what someone that drives Ferrari & other fleet of cars & a Versace furnished house does for a living. hile promoting ostentatious lifestyle,you should be asking how these lifestyle are funded. #Mompha"
However, in his reaction, Freeze responded as thus; "Dear concerned man, can you kindly DM me your BVN so I can run checks on you? If you come out clean I'll answer your question about Hushpuppi. Awaiting your BVN sir."