2020 Budget: Falana Tells Buhari Govt How To Fund Budget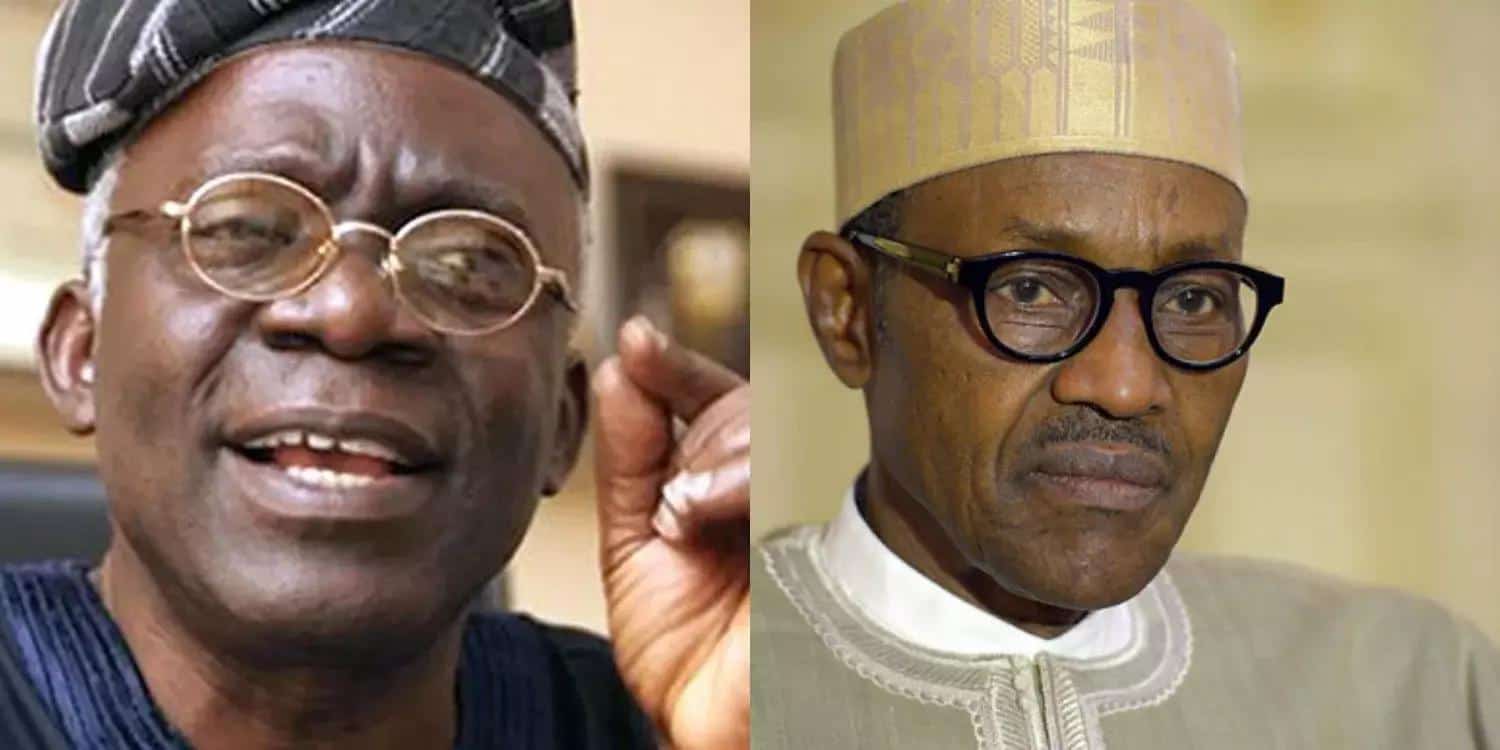 Human rights lawyer, Femi Falana (SAN), has suggested ways the adminsitration of President Muhammadu Buhari can fund the 2020 Budget.
Naija News reports that President Buhari had last week Tuesday presented the 2020 national budget estimated at N10.3trillion to a joint sitting of the National Assembly.
Speaking on the budget estimates, Buhari revealed that the nation's Gross Domestic Product has grown from 1.93 per cent in 2018 to 2.02 per cent in the first half of 2019 and the external reserves rose from $23bn in October 2016 to ~$42bn in Sept 2019.
The president promised that his government will raise the threshold for VAT registration to N25m turnover per annum, to bring relief to small(est) businesses.
Other issues captured in the budget is the increment for the National Human Rights Commission (NHRC) revenue from N1.5 billion to N2.5 billion.
N2.46 trillion is proposed for capital projects.
Reacting in an interview with NAN on Sunday, Femi Falana urged the Buhari government to recover Nigeria's looted wealth to garner resources to fund the 2020 budget.
According to him, other means of generating funds to complement the N10.33 trillion 2020 budget must be soughted.
He, however, stated that the N10.33 trillion budget presented by Buhari was not enough to stimulate the rapid development expected by Nigerians.
"From the budget breakdown, N2.5 trillion has been earmarked to service debt; about 70 per cent of the balance would go for paying salaries and recurrent expenditure while the remaining 30 per cent will hardly be enough for necessary developmental projects.
"The budget is not sufficient and so the government must look at other areas to generate more wealth for the country and embark on a serious drive to recover looted wealth," Falana said.
The legal luminary urged President Buhari and members of his administration to cut down on their expenditures and allowances.
Describing the recent value-added tax increase as ill-timed, Falana said that the interest levied on cash deposits and withdrawals should be cancelled.