#SexForGrades: "Don't Put Unnecessary Pressure On Me" UNILAG Lecturer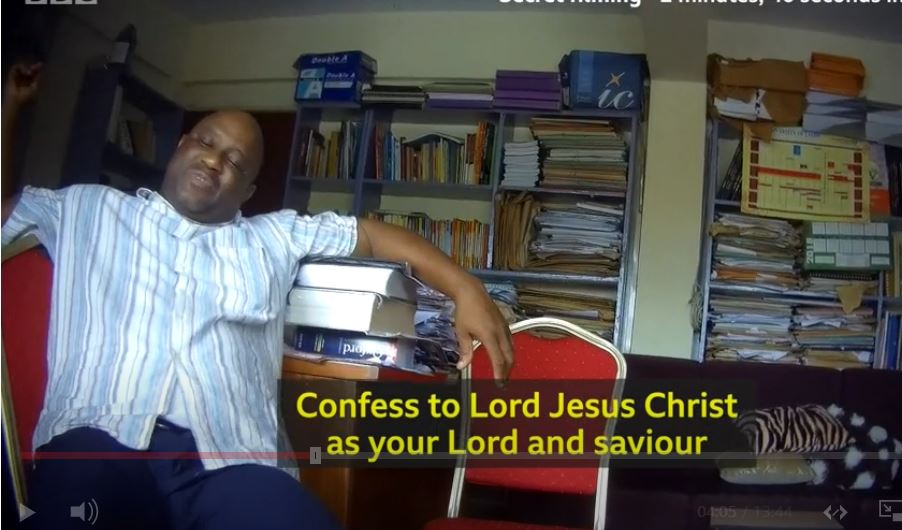 Dr Boniface Igbeneghu, a lecturer and former sub-dean of faculty of art in the University of Lagos (UNILAG), has refused to speak on the allegations of sexual harassment levelled against him.
Naija News reports that Dr Boniface, who doubles as a head pastor of a Foursquare Gospel Church in Lagos, was exposed in a 13-minute video documentary released on Monday by the BBC Africa.
This online news platform understands that the suspended lecturer was caught on camera sexually harassing an undercover reporter who posed as an admission seeker in the institution.
In the 13-minutes secret filming by BBC Africa Eye, Dr Boniface revealed how his colleagues tossed and passed around UNILAG female students for sex.
The lecturer disclosed further how his colleagues patronised UNILAG Staff club 'Cold room' to commit series of atrocities on female students.
When asked to react to allegations against him on Monday, Igbeneghu told The Punch that he would not be pressurised to speak on the allegations.
He said, "I work for the University of Lagos; if you want any reaction, talk to the university."
"Contact the information unit and they will tell you the correct position.
"If I talk, I will be running foul of the varsity law. Don't put unnecessary pressure on me to say beyond what I have said."