Buhari Vs Osinbajo: Why Tunde Bakare Will Be A Better VP – Fani-Kayode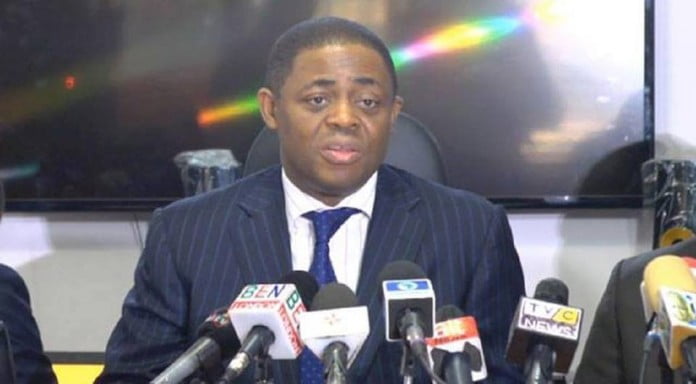 Former Minister of Aviation Femi Fani-Kayode has stated that Pastor Tunde Bakare would make a better Vice to President Muhammadu Buhari than Yemi Osinbajo.
Naija News reports that the media space has been awash with news of an alleged plot by individuals in the presidency to reduce the power of Osinbajo.
This result in the scrapping of the Economic Management Team (EMT) headed by the Vice President and replacing it with the Economic Advisory Council (EAC).
Yemi Osinbajo also saw some agencies removed from his control and some of his top aides redeployed to Ministries.
In a post on his Twitter page on Saturday, Fani-Kayode wrote: "When you spend 4 years and 4 months commissioning prayer groups and prayer warriors to pray for your boss to die so you can take over from him you cannot expect to end well.
"LOYALTY IS EVERYTHING! They used you like toilet paper and now they are going to flush you down the toilet.
"Rumours abound and if the truth be told Tunde Bakare would be a much better VP than Yemi Osinbajo.
"I may not agree with him on everything but at least he is loyal, he is courageous, he is strong and he would never betray his people and faith.
"That is more than I can say for Osubande."