Resign Before You Are Disgraced Out Of Office – Fani-Kayode Warns Osinbajo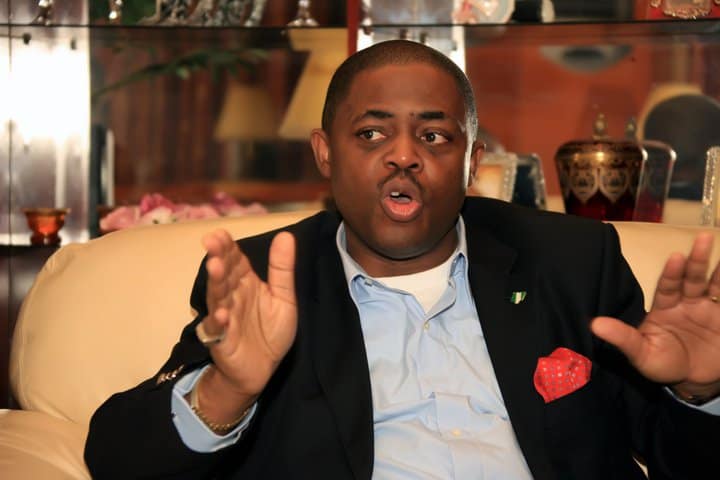 Fani-Kayode Warns Osinbajo
A former minister of aviation, Chief Femi Fani-Kayode on Thursday warned that if necessary steps were not taken, Vice President Yemi Osinbajo may soon be sacked from office.
In his submission, Fani-Kayode gave the Vice President a timeline of six months within which to resign, else, he may be asked to do some unimaginable things.
Naija News recalls there have been insinuations that Osinbajo has been stripped of some of his powers by President Muhammadu Buhari and reduced below his constitutional responsibilities.
Some reports also have it that the "cabals" are trying to remove Prof. Osinbajo from reckoning in the race for the 2023 presidency.
The presidency has however denied such claims and insinuations.
Although Fani-Kayode didn't mention Osinbajo's name in his Tweet seen by Naija News on Thursday, it was clear he was referring to the Vice President.
Fani Kayode in the same Tweet, further accused Osinbajo of betraying his region and selling his soul.
He tweeted: "If the short man doesn't resign within 6 months they will soon be sending him to wash toilets. U came in on the same ticket, u sold your soul, u betrayed ur people, ur tribe, ur region and ur faith and you sucked ur boss' rectum for 4 yrs! Look at what u got in return! Shame on u!"
If the short man doesn't resign within 6 months they will soon be sending him to wash toilets. U came in on the same ticket, u sold your soul, u betrayed ur people, ur tribe, ur region and ur faith and you sucked ur boss' rectum for 4 yrs!Look at what u got in return!Shame on u!

— Femi Fani-Kayode (@realFFK) September 19, 2019