Jim Ovia Bows To Pressure, Withdraws From World Economic Forum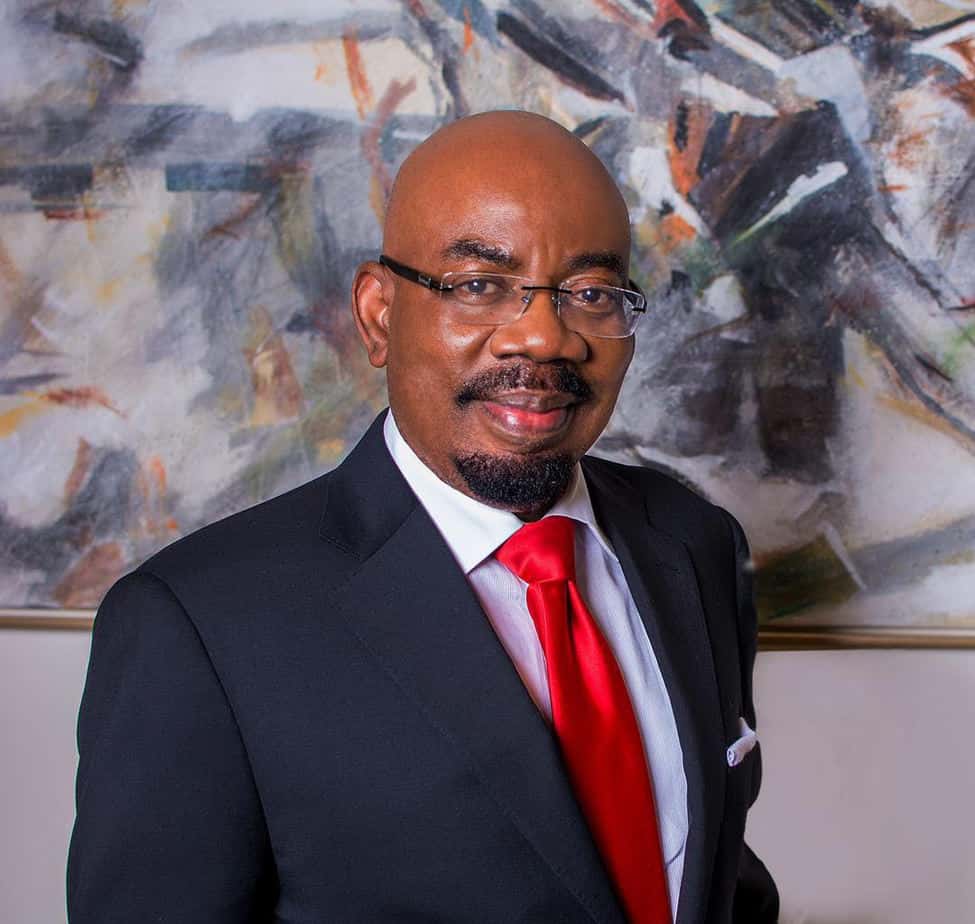 The Founder and Chairman of Zenith Bank Plc, Jim Ovia, has withdrawn from further activities at the World Economic Forum Africa 2019, taking place in Cape Town, South Africa.
The development is coming after Nigerians raised the alarm over the appearance of Mr. Ovia and other Nigerians including a former minister Oby Ezekwesili at the WEF amid the going rage in the country over the killings of Nigerians in South Africa.
Naija News had reported earlier that properties including cars belonging to Nigerians in the country, were set ablaze by South Africans in the wake of the Xenophobic attacks.
In a viral video, South Africans also looted shops belonging to Nigerians. At least three people were also feared dead during the  Xenophobic attacks.
Apparently displeased with the attacks, Nigerians took to Shoprite premises around Jakande, Lekki in Lagos to protest the  Xenophobic attacks.
The protest in its wake left a yet to be identified person dead, with a witness describing the victim as a protester who was killed after an angry mob set a police van on fire during a protest on Tuesday.
Reacting to the Xenophobic attacks, the Nigerian government through Bashir Ahmad, an aide to President Muhammadu Buhari, said it was boycotting the WEF.
"Nigerian government has boycotted the World Economic Forum holding in Cape Town, South Africa, but some individuals from Nigeria including a former Minister are attending on their own. Madam Oby Ezekwesili, she is attending the WEF in Cape Town, South Africa," the Presidential aide tweeted.
Following the appearance of Nigerians at the ongoing WEF, Nigerians took to the micro-blogging site, Twitter to register their displeasures.
However, in a statement by Ayoola Kusimo from the Corporate Communications of Zenith Bank Plc, Jim Ovia said: "Following the hypersensitivity of the issues surrounding the lives and well-being of Nigerian citizens living in South Africa and to contribute his voice against the poor state of security regarding foreign nationals living in Africa, the Founder/Chairman of Zenith Bank Plc, Mr. Jim Ovia has withdrawn from further activities at the World Economic Forum Africa 2019, taking place in Cape Town, South Africa.
"Before taking his exit, Mr. Ovia stressed the need for youth empowerment and better government policies to curb continual attacks on persons living within and outside Africa. He belaboured that until positive change towards collective growth happens on this front, the continent would not reach its potential.
"Mr. Ovia added that full support should be rendered in vocational education of the young persons living in not just Nigeria but Africa. According to him, the Jim Ovia Foundation has taken up a stance on this issue, having empowered over 3,500 students and entrepreneurs since its inception. He called on other members of the private sector to join hands and solve this menace plaguing the African continent," the statement read.
Read More News. Download Naija News App. Send us enquiries and press releases.