Xenophobia: Atiku Tells AU What To Do To South Africa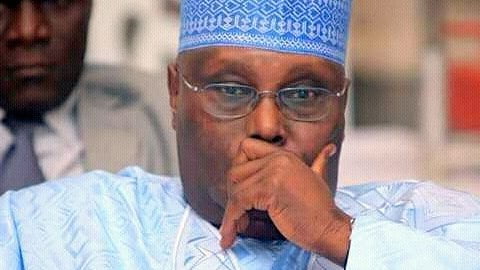 Former Vice President Atiku Abubakar has called on the African Union (AU) to take drastic measures to stop Xenophobic attacks on Nigerians in South Africa.
Naija News reports that the xenophobic attacks against Nigerians by South Africans took another deadly dimension as properties including cars, shops, and some other valuable items were reported set on fire during a fresh attack.
It is understood that the South Africans allegedly attacked the Nigerian embassy as well.
As a result of the renewed attacks, Naija News gathered some Nigerians and other foreigners have sought refuge in the bushes until the situation calms down.
The Nigerians are said to have been forced to flee their offices, homes and other public places.
Three people were also reportedly killed in the fresh attack on foreigners, including Nigerians living in South Africa.
According to a statement by Adetola Olubajo, President of the Nigeria Union South Africa, the attacks began on Sunday morning in Jeppestown area of Johannesburg. He said the angry mob set a building ablaze in the area.
Reacting in a post on his Twitter page, Atiku stated that urgent steps need to be taken to end the bloodletting of Nigerians.
He wrote: "The attacks and killings have since stirred reactions from well-meaning Nigerians calling on the government to take drastic measures against South African government.
"Reported attacks against Nigerians in South Africa is unacceptable and stands condemned.
"Urgent steps need to be taken with the SA authorities and the African Union to bring an end to this ill wind that can only end up destroying the fabric of our African brotherhood."