List Of Successful Candidates In The 2019 Nigerian Air Force Recruitment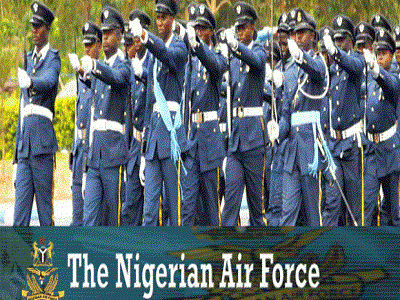 NAF Invites Successful Candidates For Training
The Nigerian Air Force (NAF) has released the list of successful candidates for its 2019 recruitment exercise.
According to the statement released by NAF on Tuesday, 1,830 candidates were successful in the examination conducted by the force and have been selected for training and recruitment.
The statement signed by Air Vice Marshal Mahmoud El-Haji Ahmed on behalf of the Chief of Air Staff, instructed candidates to resume for training at the Nigerian Air Force Base Kawo Kaduna on Monday 19 August 2019.
Naija News reports NAF also directed the candidates to report with the following:
a. Original and Photocopies of Credentials.
b. 2 White T Shirts.
c. 2 Blue PT Shorts.
d. 1 Pair of White Canvas Shoe.
e. 3 Pairs of White Socks.
f. 3 Pair of National Dress.
g. 2 White Shirts.
h. 1 Black Tie.
i. 2 Black Trousers.
To check and download the list of successful candidates, click here.