Proscription: IMN Set To Sue FG, Berates Shiite Group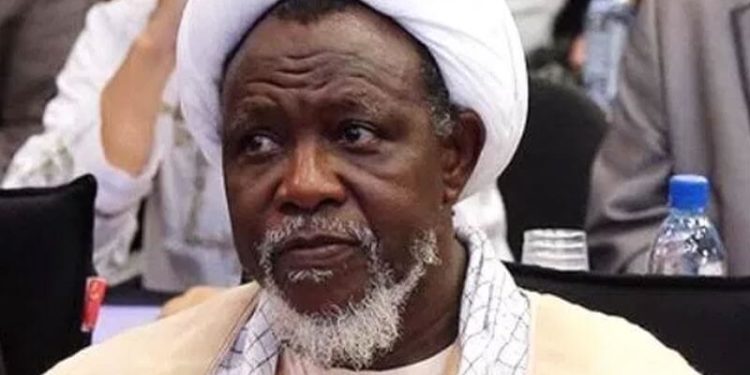 The Islamic Movement of Nigeria (IMN) has resolved to sue the federal government over the proscription of its activities.
The spokesman of the Movement, Ibrahim Musa confirmed to Vanguard that the movement will be heading to court to challenge its ban.
Meanwhile, Naija News had reported that a faction of the Shiite group, Al-Thaqalayn Cultural Foundation, has described the Islamic Movement of Nigeria as fake.
The group also sent a warning to the Islamic Republic of Iran and the Kingdom of Saudi Arabia to desist from using IMN crises to make Nigeria a testing ground for their struggle for regional supremacy.
Sheikh Hamza Muhammad Lawal, the secretary-general of group, stated this during a news conference in Kaduna State on Tuesday.
Lawal in his statement claimed that he was a former member of IMN between 1981 and 2000 after he returned from Qum, Islamic Republic of Iran, where he studied Theology.
Reacting, IMN spokesperson, Musa said: "Hamza Lawal, had failed woefully to create division within the ranks of the Islamic Movement in the past, and the government, especially the Kaduna state governor has been supporting, promoting and projecting. He is not worth being dignified with a  response.
"He has been in the corridors of power for a while now and on their payroll to distract attention, cause confusion, and are known by various names in the past – Shia traitors, commercial Shia and the rest.
"When in 2015 government massacred members of the Islamic Movement, they celebrated and rushed to form another organization called SHIMAN to be an umbrella organization to finalize the "burial of IMN" with government support, so as to deceive the public into believing that Shi'ites are not the target.
"These same government-created "Shia-groups" were again the ones who earlier this year came out to endorse Buhari for another term. Thus Hamza Lawal and his cultural group are a distraction not worth our time".