Buhari: MURIC Hails Senate For Confirming Ministerial Nominees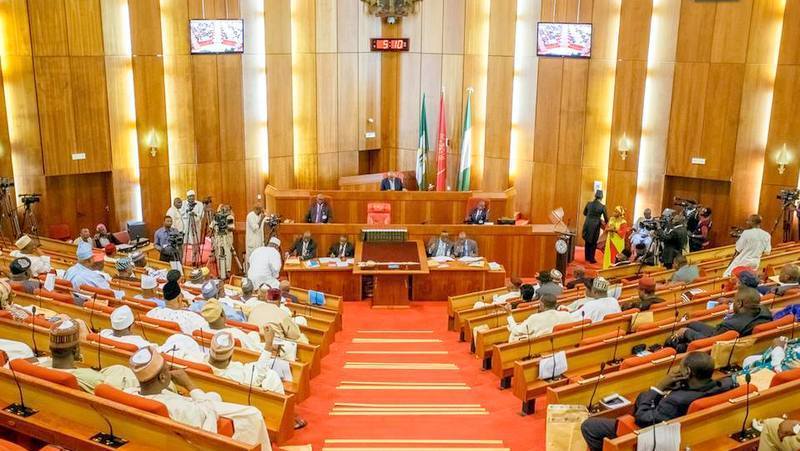 The Muslim Rights Concern (MURIC) on Wednesday has commended the Senate for confirming all 43 ministerial nominees of President Muhammadu Buhari after screening them.
Naija News reports that the Upper Legislative chambers on Tuesday confirmed the nomination of all the 43 ministerial nominees sent by Buhari.
The confirmation followed the conclusion of the confirmation hearing which began last Wednesday.
Reacting in a statement by its Executive Director, Ishaq Akintola, MURIC described the 9th Senate as progressive, dynamic and patriotic.
The statement reads: "The speedy clearance of nominees, the early completion of the exercise and the confirmation of all the 43 candidates is an indication of better things to come. This 9th Senate means business. It is people-friendly and truly Nigerian. Above all, it is progressive, dynamic and patriotic.
"This is a clear departure from the circus which Nigerians mistook for a senate in the last four years. The 8th senate was a monumental disaster. Hypnotised senators abandoned critical national issues to troop after their president who was facing charges at the tribunal. Nominees were scape-goated and rejected out of spite. It was clear from the first day that the 8th senate was here to frustrate the war against corruption.
"The graft-loving 8th senate refused to confirm Ibrahim Magu, the head of Nigeria's anti-graft agency. Nigeria's budget was delayed for seven months! The 8th Senate was an unmitigated failure, a senate of comic characters and pathological liars, a senate of professional sleepers-on-duty, a senate of budget-padding experts whose members were only good at harassing women and spending 19 hours on treetops.
"In conclusion, we congratulate the new Senate president, Senator Ahmed Ibrahim Lawan, for bringing light to replace darkness. We commend him for his cool-headedness, maturity and statesmanship.
"We urge him to remain focused and to continue cooperating with the executive for a better and greater Nigeria. We appeal to members of the 9th Senate to think more of Nigeria in their deliberations."