Nigeria Breaking News Today, Monday, July, 22, 2019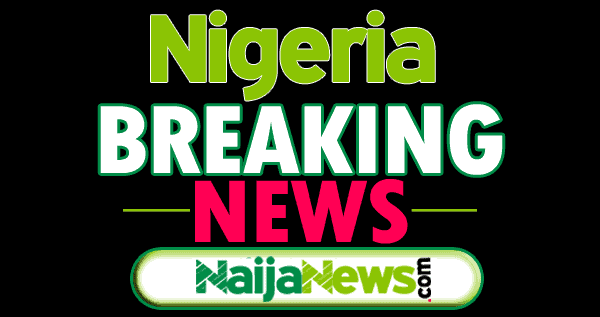 This is a roundup of some of the breaking news in Nigeria for Today, Monday, July 21, 2019
Presidency Denies Buhari Govt Spent $1bn On Election
The Presidency has rejected claims by the Peoples Democratic Party (PDP) that the administration of President Muhammadu Buhari spent $1 billion on the 2019 election withdrawn from the Excess Crude Account (ECA).
Naija News reports that the PDP had on Sunday called on Buhari to investigate the disappearance of one billion dollars withdrawn from the ECA in 2017 and meant to address the nation's security challenges.
Next Level: Senate Tells Buhari When To Submit Ministerial List
The Nigeria Senate has urged President Muhammadu Buhari to submit his "Next Level" ministerial list before Friday.
Naija News understands that the upper legislative chambers will on Friday, July 26, proceed on its annual two-month recess until September 26.
El-Zakzaky: Shiites Vow To Continue Protest, Dare Police
The Islamic Movement of Nigeria (IMN) also known as Shiites have vowed to continue with their protest until their leader Sheikh Ibrahim El-Zakzaky is released from detention.
Naija News reports that the Nigeria Police had restricted protest by Shiites or any other group to the Unity Fountain, in Abuja.
Igbo, Ganduje Reject Directive To Sack Herdsmen From South
Kano State Governor, Dr Abdullahi Umar Ganduje and the Igbo community in Kano state have warned against asking herdsmen living in the South to return back to the North.
Naija News understands that they frowned to the directive sacking herdsmen from the south and described the call as nothing but divisive, anarchical and too dangerous.
Obaseki: Oyegun Tells Oshiomhole To Stop Disgracing APC
Former National Chairman of the All Progressives Congress (APC), John Odigie Oyegun, has asked Adams Oshiomhole to stop disgracing the ruling party.
Naija News reports that Oshiomhole has been at loggerheads with Governor Godwin Obaseki of Edo State over the running of the state chapter of the APC.
Atiku VS Buhari: Tribunal Rejects PDP's Request
The Presidential Election Petitions Tribunal on Friday rejected the request made by the presidential candidate of the Peoples Democratic Party (PDP), Atiku Abubakar and his party, for more time to conclude their case.
Naija News understands that PDP's lawyer, Chris Uche had asked for more time from the Presidential Election Petition Tribunal to conclude their case; a request that the election tribunal denied on Friday.