PDP Speaks On Plans To Extend Tenure Of State Party Executive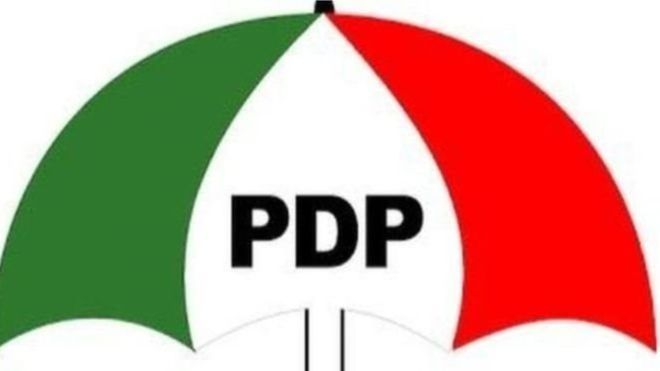 The People's Democratic Party (PDP), Kogi state chapter has denied plans to extend the tenure of the current state party executive beyond the 23rd July, 2019 expiration.
Naija News reports that the state publicity secretary, Bode Ogunmola made this known in a statement on Tuesday.
Ogunmola in his statement obtained by Naija News asserted that the present executives reserve the right to seek re-election.
According to the statement: "The attention of the party has been drawn to a protest by some unknown persons on AIT yesterday (Monday), insinuating against an assumed intention to reaffirm the present state party executive by some leaders.
"The PDP wishes to place on record that it has never contemplated any attempt at reaffirmation, and members should disregard the purported protest, as it is only a figment of the imagination of mischief makers.
"We want to state that the tenure of the present executives would expire by the end of July. And, in accordance with the party's constitution, the NWC has commenced action, by rolling out guidelines for a congress that will bring on board new executives.
"We wish to state however that the present executives have the constitutional right to seek for reelection for second term and that doesn't stop any interested party members from obtaining nomination form to contest for any position of their choice in an open contest to be conducted by the NWC and not the state executives.
"We implore the protesters and all members to have faith in the NWC, that the PDP will organise a free and fair congress acceptable to all".
The statement added that the PDP remains an "indivisible family", and urged members to be weary of the "evil machinations of fifth columnist, bent on destabilising the cohesiveness of the rank and file of the party ahead the November (Kogi State) governorship election".