Video: House Of Rep Members Exchange Blows Over Principal Officers' Announcement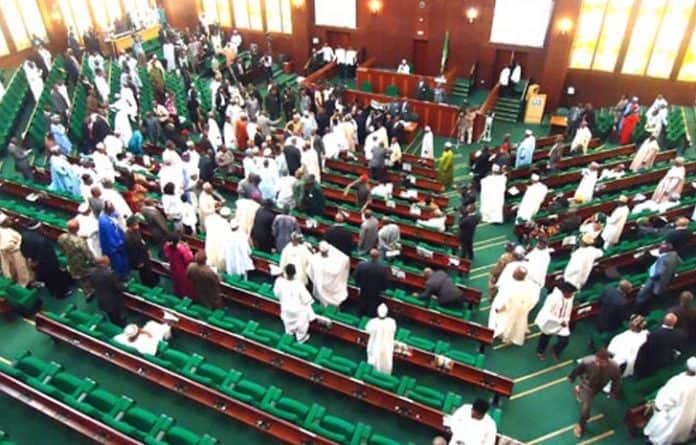 House Of Reps In Rowdy Session
Some honourable members of the House of Representatives engaged in a free for all fight during Wednesday's plenary.
As earlier reported by Naija News, the chaos started when the Speaker, Femi Gbajabiamila was about to announce the name of principal officers for the minority lawmakers.
The rowdy session degenerated after Ndidi Elumelu was announced as the minority leader of the House.
A splinter group from the opposition party said its list has Kingsley Chinda as Minority Leader, Chukwuma Onyeama as Deputy Minority Leader, Yakubu Barde as Minority Whip and Muraino Ajibola as Deputy Minority Whip.
However, the Elumelu group said they have chosen Ndudi Elumelu as Minority Leader, Toby Okechukwu as Deputy, Gideon Gwani as Minority Whip and Adesegun Adekoya as Deputy Minority Whip.
Gbajabiamila amidst the protest, adjouned plenary till Thursday after announcing Elumelu as Minority Leader.
Watch the video below:
JUST IN: Rowdy session in @HouseNGR over announcement of minority leader position. Protests borders on the appointment of persons to represent minority parties. pic.twitter.com/FZdfE0ewZ1

— PLAC (@PLACNG) July 3, 2019