Ruga Settlement: PDP Charges Plateau House To Stop Gov. Lalong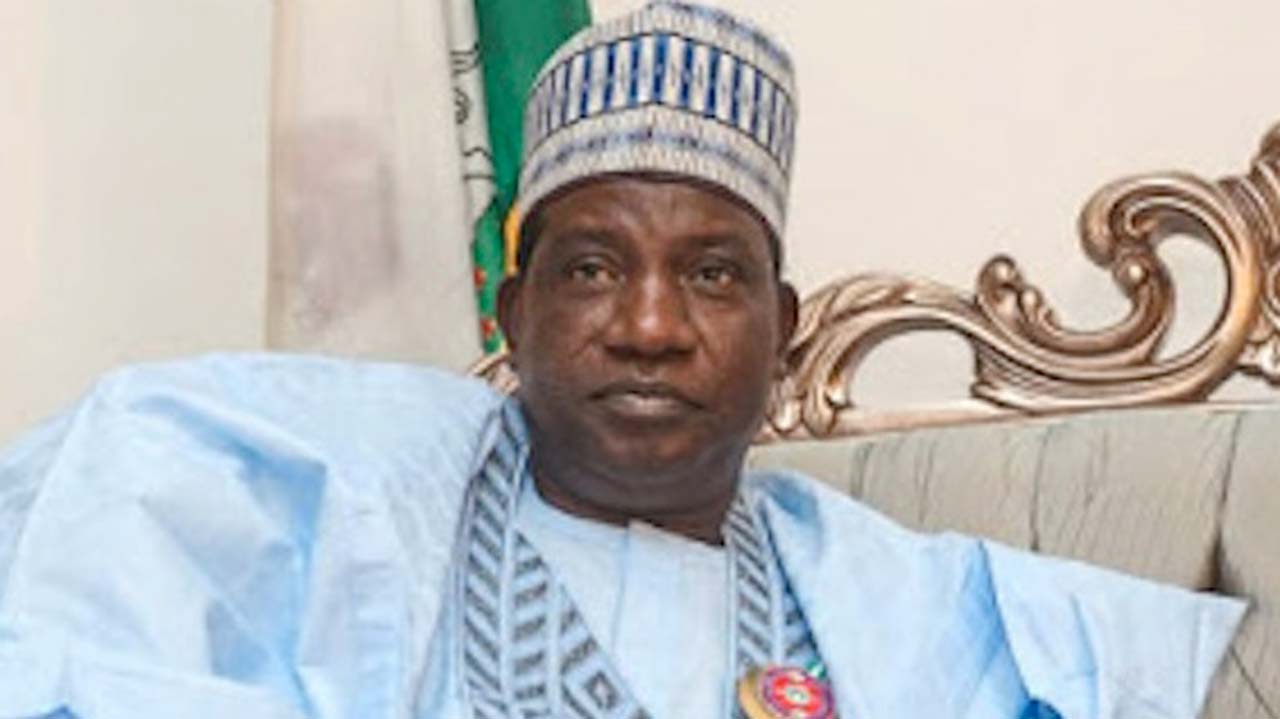 The Plateau State chapter of the Peoples Democratic Party in its reaction to the plan of the Federal Government to create Ruga Farm Settlements on Tuesday called on the State House of Assembly to pass a resolution directing the Governor of the state, Simon Lalong, to "totally reject this anti people's programme".
The opposition party made this claim in a statement through its State Publicity Secretary, John Akans, in Jos, the state capital.
"The leadership of the Peoples Democratic Party (PDP) Plateau State chapter have been watching events as it unfolds within the APC's led government particularly on the current issue of RUGA Fulani settlement."
"The party is worried on the continues silence by the state government concerning RUGA settlement programme by the federal government of Nigeria."
"This is because some States have come out with a clear and unambiguous position of total rejection of this unacceptable plans of the APC led government".
"We are deeply absorbed, while some State Governors have come out with a clear position on this matter as it affects their people, but our own dear governor has refused to make his position known."
"We expect the APC led government in the state to make a categorical statement regarding this programme, but it seems the APC itself is confused as on what to tell Plateau people."
"the APC Government of Simon Bako Lalong has already conceded some lands to the federal government for the purpose of this anti- people's programme."
"Governor Simon Bako Lalong must listen to the cries of Plateau people, listen to the cries of traumatized victims of herdsmen in the state."
"Plateau State chapter of the Peoples Democratic Party, under the leadership of Hon. Chris Adukuchili Hassan demands a clear statement from Governor Simon Bako Lalong on this matter that affects the people of plateau directly."
"Governor Simon Bako Lalong must understand that our land is our heritage and inheritance which can not be shared".
"He must also realize that land is finiti and cannot be used in exchange for his personal political bargain and favour!".
"We equally called on members of the State House of Assembly to as a matter of urgency past a resolution directing the state governor to totally reject this anti people's programme that is against the people of your various constituencies inline with your Benue State counterparts."
The party also pointed to the level of hardship faced by the people of the state as a result of what it described as "government continues failure and refusal to set in place machinery in motion to ameliorate peoples hardship in the state".
However, the Plateau State Governor, Simon Lalong, while speaking with newsmen stated that the Ruga settlement should not generate controversy with the level of sensitisation so far embarked upon.
"I'm a member of the Food Security Committee and I'm a member of the Herdsmen/Farmers Committee. We have gone a long way on this issue. We have come to the conclusion that the only solution that can address the farmers/herders conflict is the ranching policy."
"Remember that at one time we have gone far when some people created controversies by calling it a colony. Again we have gone far under the leadership of Mr Vice President and then we are hearing some other things."
"What they are talking about is the same thing that we are talking about. But when they mentioned Ruga, I think it's particular to a particular tribe but what we are doing is all-encompassing and for the benefit of all Nigerians," he said, adding that "in my state, we call it livestock something, it's not Ruga and we have explained it to people."
Lalong further stated that the Northern Governors Forum signed up for the Ruga settlement project to address the farmers/herders crisis and create employment for the people of Plateau state.
"I have said particularly in my state that livestock rearing and animal husbandry is not a prerogative of one tribe, everybody must get involved in it and that is what I have done in our state when we registered for it."
"We said we are going to put in structure in place to encourage youth and right now we are training Permanent Secretaries and retired civil servants who will also get involved in it so that we can address the insecurity we have in the nation".
Lalong insisted that the Federal Government has not imposed the programme on any state.
"Some states have been mentioned, yes those states applied. Those states said they have lands for it. It is not the Federal Government that is imposing it on any state. It has not been imposed on any state, it's voluntary."
While speaking on funding the project he said, "It's not only the federal government, the World Bank is involved, Africa Development Bank is involved. If you have a scheme like this, that can take people out of poverty, that can bring revenue and address insecurity, you will need to go into it but with due consultations with your state."
In his statement, he claimed that former President Goodluck Jonathan budgeted over N10bn for a similar project but the money was squandered.
"Jonathan budgeted about N10bn but we didn't see the money. If he had done it at that time, we will not be talking about farmers/herders conflicts now."
"Under the scheme, the federal government is not taking anybody's land, the land belongs to the state, it is the state governors who volunteered for the pilot scheme."
"Don't forget, the chairman of our committee is a South-East governor, Dave Umahi. With due apology to those who are bringing the confusion, they should allow us to move forward and address this farmers/ herders crisis once and for all," he stressed.