Kaduna State: Former Aide Holds Gov. El-Rufai 'Hostage'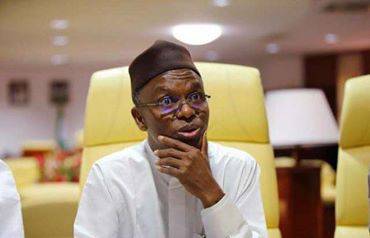 Former Aides Threatens Gov El-Rufai
Mallam Bashir Sai'du, a former Chief of Staff to Kaduna State governor, Nasir El-Rufai has reportedly threatened to resign from the current administration.
According to reports obtained by Naija News, Saidu wants to choose his preferred choice of office within the administration as he is not comfortable with his current post.
It is understood that he is currently the Kaduna State Commissioner of Finance but wants to return to his former position as the Chief of Staff to the Governor.
A source within the Kaduna State Government quoted by 247 ureports said Bashir Saidu during an outburst, bragged and lamented that, "The spiritual and physical role I played towards the reelection of this government against all odds can only be adequately compensated with a choice office and not what the governor deems fit for me."
"People should be compensated base on their contribution to the success of the party in the last election.
"I am aware that the governor want to appoint a non-indigene from the South West, his crony to occupy the office. We won't allow them have their way in Kaduna. The same way I sent the popular Seyi packing from the State, most of them will go when I return to seat of power."
The source also described Bashir in Hausa as, "Kafi Gomna" (meaning he is above the governor), adding that "Bashir is the defactor governor and if the governor promise you something Bashir can stop it from reaching you, but anything Bashir promise you, he will certainly get the governor to approve it. Hence, it is better knowing Bashir than the governor."