Buhari Takes Oath Of Office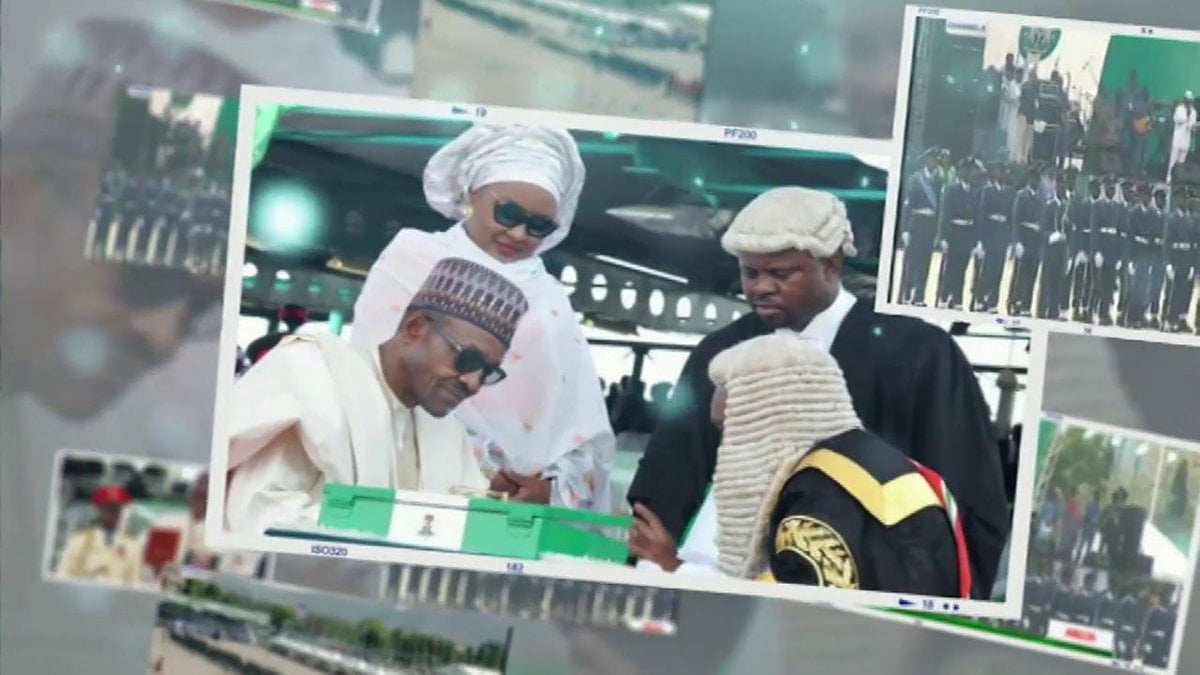 President Muhammadu Buhari on Wednesday morning took the oath of office as Nigeria's President.
Buhari who took the oath of allegiance today is to act in the capacity as President of Nigeria in piloting the affairs of the country.
In his oath of office, among others, Buhari pledged to discharge his duties to the best of my ability, not allow his personal interest to influence his official conduct and abide by the code of conduct contained in the fifth schedule to the constitution Nigeria
Naija News reports that Buhari read the oath after the Chief Justice of Nigeria (CJN), Ibrahim Tanko Mohammed.
He took the oath before Nigerians in the company of his wife, Aisha Buhari.
Buhari took his oath in few minutes after the Vice President, Yemi Osinbajo took his at about 10; 30am on Wednesday, May 29 at the Eagles Square in Abuja, Nigeria's capital where the inauguration is currently ongoing.
Buhari was sworn-in for the second time after he was sworn in as Nigeria's President in 2015.
Buhari sought re-election as President under the platform of the All Progressives Congress (APC).
Recall that the swearing-in comes after the APC had defeated the closest political party, Peoples Democratic Party (PDP) in the February presidential election.