Boko Haram Sallah Holiday Plans Exposed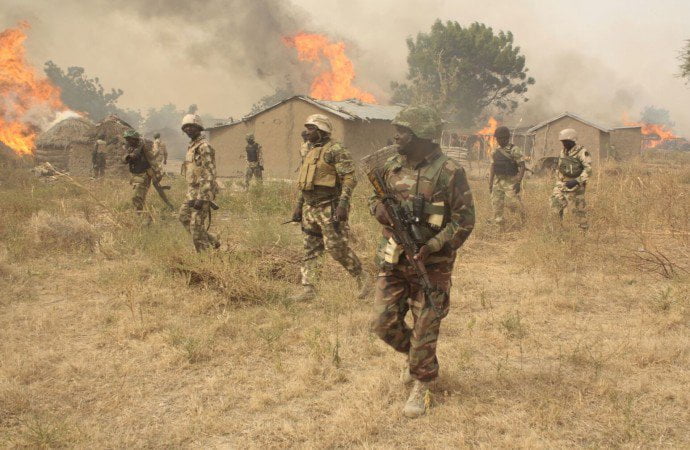 The Borno State Command of the Joint Task Force (JTF) has disclosed that Boko Haram is collaborating with foreign mercenaries to launch attacks during the Sallah holiday.
The JTF made this known in a statement from Colonel Sagir Musa.
The Borno JTF, who stated that the attack will target both military and civilians, advised residents of Borno State to report suspicious persons and activities.
The statement reads: "Information available to the Joint Taskforce, Operation Restore Order, indicates that the Boko Haram terrorists are planning massive attacks on military and civilian targets during Eid el Kabir Sallah period.
"Consequently, the terrorists group has invited foreign mercenaries to assist them in launching the attacks.
"The group has also advised members of the public to store enough food items and other routine household requirements as they believe that the JTF will impose a curfew on Maiduguri in the event of a breakdown of law and order."