Revealed! This Is How You Can Check How Much Nigerian Senators Earn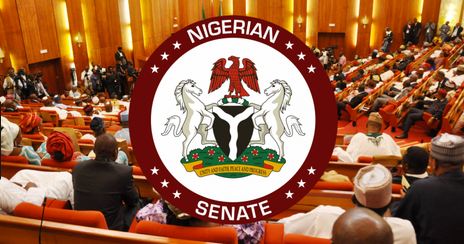 How To Reduce Lawmakers' Allowances And Salaries
Naija News understands a portal to help Nigerians put a context to the huge salaries and allowances allegedly been received by Nigerian senators has been developed.
It is on record that Nigerian lawmakers and political office holders are among the highest paid in the world despite the fact that many of the 200 million Nigerians live in extreme poverty.
Naija News recalls Senator Shehu Sani (Kaduna Central), revealed back in 2018 that Nigerian Senators are earning N13.5 million monthly as running cost.
This he noted was in addition to the N750,000 monthly consolidated salary and allowances of each member of the Senate.
Recently, the federal government increased the minimum wage for workers from N18,000 to N30,000. The implementation of the new wage is however still been expected.
According to Oluwaseun Akinfolarin, Director of Civic Media Lab, who developed the portal, the tool will help Nigerians put into context, the funds available to lawmakers and visualize the magnitude of the loss incurred by taxpayers.
Sahara Reporters disclosed that civic media lab developed the portal as part of its effort to help promote civic participation in policy formulation to ensure good governance.
"The tool allows users to make cuts from the several payments made by our senators and see what the cuts they have made can achieve in other sectors", he said.
"In recent news, it was reported that the four hundred and sixty-nine lawmakers who will be inaugurated in June will earn N4.68bn as a welcome package.
"All these monies can easily take care of other sectors of the economy that needs critical attention but it seems the authorities do not care, and Nigerians do not see the full picture of what they are losing to this small number," Akinfolarin disclosed.
"With this tool, we hope Nigerians can make several deductions and will hopefully be able to engage their representatives and demand more from them," he added.
The Senators pay portal can be accessed via http://senate.civicmedialab.ng.
Source: Naija News