Gov Amosun Reveals When He Will Hands Off Governance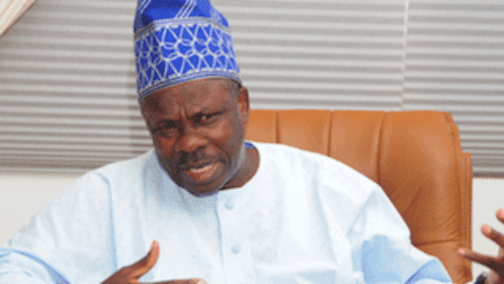 Governor Ibikunle Amosun has disclosed that he would hands-off governance of Ogun state by 12 midnight on May 28, 2019, with the inauguration of projects executed by his administration.
He made this known while speaking at the world press conference jointly addressed by him and his Deputy, Yetunde Onanuga, ahead of the 2019 edition of the African Drum Festival.
The governor noted that he would also continue to work assiduously to deliver on his campaign promises till the last minute in office.
Amosun said: "My administration will work to deliver projects to our people till the last moment I hand over to the next governor. I will work every hour, every minute and every second till 12 midnight of May 28.
"The last two weeks of our administration will be about the delivery of dividends of democracy to the people. In fact, we will continue to lay asphalt on roads till the last minute of my government.
"This is because I have vowed to uphold the oath I swore to, that I would work to deliver on my electioneering promises to the people of Ogun State."
Source: Naija News