Gov Okorocha Makes Strong Allegation Against Ihedioha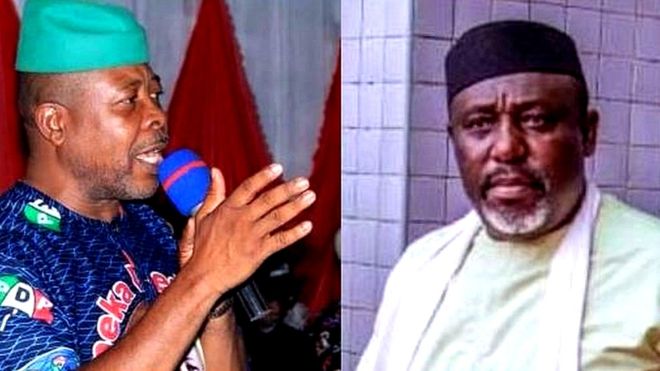 Governor Rochas Owelle Okorocha of Imo State has accused governor-elect of the state, Emeka Ihedioha, of impersonating him.
Okorocha made the accusation in a statement released to newsmen by his Chief Press Secretary, Sam Onwuemeodo.
Okorocha reminded Ihedioha that he was still handling the affairs of the state as embedded in the constitution.
The governor, who also criticised the two committees raised by the governor-elect, said it smacked signs of lack of vision of what governance entails.
The statement reads in part: "Owelle Rochas Okorocha is the governor of Imo State as we write and for Chief Emeka Ihedioha to be acting as governor and conducting activities meant for a sitting governor is an impersonation. And he should be advised to maintain a certain level of decorum or decency.
"In less than 30 minutes after the reported fire incident at the Imo Airport, Ihedioha rushed to the airport to inspect damages caused by the fire and also issued directives to the management of the airport. Did he do that in his capacity as what? Is he the governor of the state?
"Again, for Ihedioha to set up what he termed transition technical committee of 139 members and that of the governorship inauguration committee of 323 members shows that he does not even know what the governing of a state is all about. He, therefore, needs some tutorials in that regard."