CAN Reacts To Alleged Plan By El-Rufai To Demolish Church In Kaduna State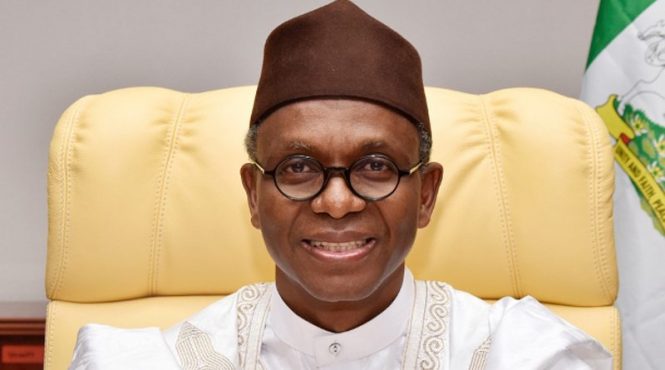 The Governor of Kaduna State, Nasir El-Rufai has been called out by the state chapter of the Christian Association of Nigeria following his threat to demolish the structures of Dunamis Church in the state.
Sunday Ibrahim, the secretary of CAN in the state, stated that Christians will resist any attempt to persecute them.
CAN's statement is coming after the Kaduna State Urban Planning and Development Agency was reported to have released an official letter calling for the church to provide details of its operation in the state.
The acting general manager of KAPSUDA, Fatima Bambale, in a letter No. PS/14/PP/ZIII/20, 624/ VOL.I/0 entitled 'Update of Religious Institutions within the State', stated: "I am directed to request you to furnish the agency with your details through the attached form.
"You are to reply within seven days of receiving this letter."
CAN in its reaction claimed that the step taken by KAPSUDA was part of the agenda of the state government to persecute Christians in the state.
CAN in its letter to the agency said, "We write to express our dissatisfaction with the content of your letter and to remind the agency that it is a government agency and not individual establishment."
"Where the government, through the agency, finds it necessary to update religious institutions within the state, we strongly believe that the agency knows well enough the proper channel to follow which is through CAN or Interfaith."
"We find it offensive, and suspect it as ill-conceived and inappropriate that the agency should write the individual church directly disregarding CAN."
"This provokes in us a sense of suspicion that it is an attempt at using KAPSUDA, which is a government agency, as a tool to persecute the Dunamis International Gospel Centre Churches in Kaduna State."
Source: Naija News