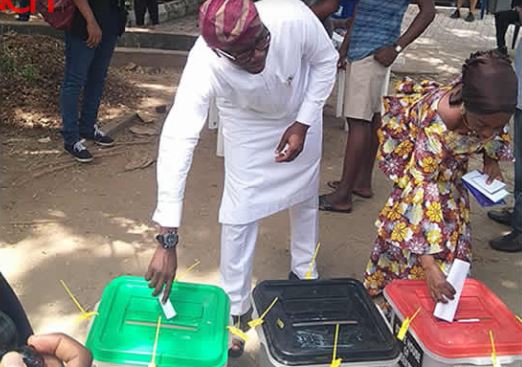 The Lagos state governorship candidate of the All Progressives Candidate (APC), Babajide Sanwo-Olu has failed to win the elections of his polling unit for his party.
Naija News reports that Sanwo-Olu rather than winning his polling unit for his party and the presidential candidate of the party, Muhammadu Buhari, the governorship candidate lost the unit to his party's counterpart, the Peoples Democratic Party (PDP).
Sanwo-Olu lost his Femi Okunnu polling unit, Lateef Jakande in Ikoyi, Lagos state to the PDP's Atiku Abubakar when Atiku polled 52 votes to defeat President Muhammadu Buhari of the All Progressives Congress, who got 48 votes.
This result is coming in few hours after President Buhari assured that he will eventually emerge as winner in the ongoing election.
……Details later
Follow @naijanews