First Unofficial Presidential Election Result Emerges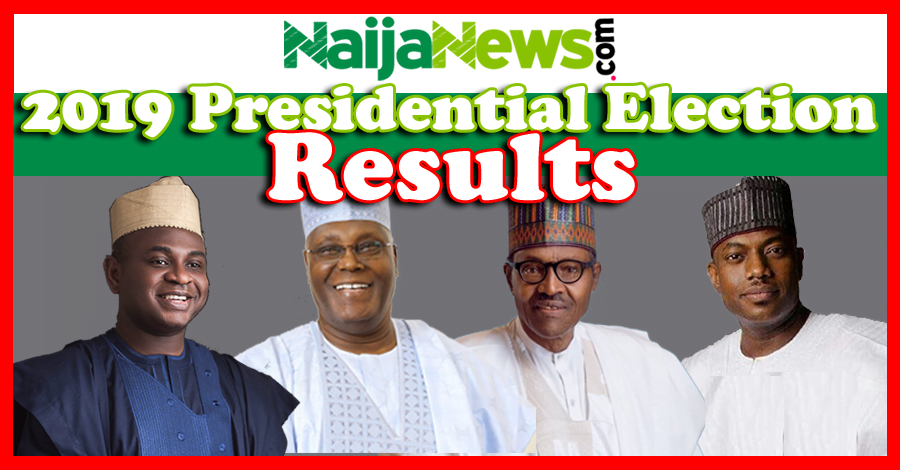 The first result from the ongoing Presidential election across Nigeria has emerged, Naija News can report.
Naija News reports that the Independent National Electoral Commission (INEC) commenced the Presidential and National Assembly elections at exactly 8 am on Saturday, February 23, amidst tight security.
Nigerians voted from a list of seventy-two (72) Presidential candidates and 6,584 National Assembly candidates.
Ninety-one (91) political parties are participating in the 2019 general elections, however, some would not be fielding candidate for the position of the president, while others endorsed candidates of the PDP and APC.
According to the figures recently released by INEC, there are currently 84,004,084 registered voters compared to 67,422,005 in the 2015 elections.
In the build-up to the elections, Incumbent President Muhammadu Buhari of the All Progressives Congress (APC), Nigeria's ruling party and Atiku Abubakar of the Peoples Democratic Party (PDP), Nigeria's main opposition party, have popped up clearly as top contenders for the office of the president.
Below are the results…
2:59 Pm: Ikorodu LGA Lagos East senatorial district, Lagos state (21/05/12/24)
Presidential results
APC-80
PDP-47
ADC-1
YPP-1
PCP-1
ANN-3
Void-3
Please note that these results are yet to be confirmed by the Independent National Electoral Commission, INEC, the only body recognised by law to declare election result.
Source: Naija News