Amosun Desperate To Install Loyalist, Says Ex-deputy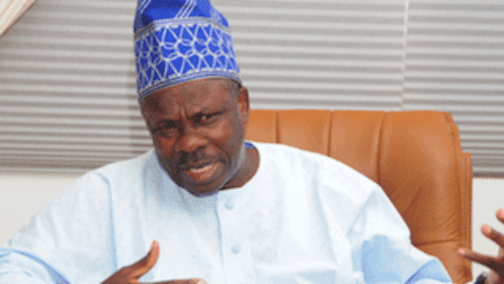 A former Deputy Governor of Ogun State, Segun Adesegun, has said Governor Ibikunle Amosun is desperate to install his loyalist as  his successor because he wants to hide a lot of things.
Adesegun, who served as Amosun's deputy from 2011 to 2015, told Punch on Thursday.
Amosun is supporting the governorship candidate of the Allied People's Movement, Adekunle Akinlade, against  the candidate of his party, the All Progressives Congress, Dapo Abiodun.
Adesegun said, "What I believe is that a man that has gone to this level may have a lot of things to hide. I can tell you that it is insulting to  the voters for you to say because you have become the governor, you have somebody for them. Can you imagine that happening in the United States?
"It is after your party has nominated a candidate that you can now say you are supporting him or her because it will be anti-democratic of you, who did not appoint yourself, to turn around and say you know more than the public. That is outrageous.
"You can advise, but not say compulsorily, it is your advice that must be taken. It is sheer  arrogance."
When contacted for his reaction, the Ogun State Commissioner for Information and Strategy, Adedayo Adeneye, asked that a text message be sent.
However, Adeneye, a House of Assembly candidate of the APM, had yet to respond as of the time of filing this report.