No Complain Representing Largest Senatorial District – Senator Adeola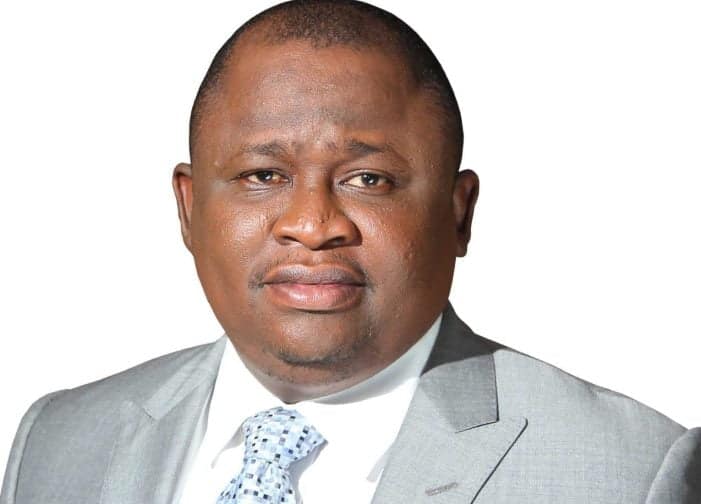 Senator Solomon Adeola (APC-Lagos West) has said he has no complain representing the largest senatorial district in Nigeria of some 14 million constituents in spite of receiving exactly the same dues as all other senators.
Addressing stakeholders of Ikeja Local Government Area after a "Street –to- Street" campaign tour around the capital city of Lagos state, the senator said the 10 out of the 20 LGAs he represents at the Red Chamber have more Hausa-Fulanis and Igbos in numbers that are greater than the population of some states in the Federation in addition to indigenous Yorubas.
He stressed that in spite of this disadvantaged position, he has done his best for the district in terms of effective representation and alleviation of poverty among some constituents.
"I represent half of Lagos State in terms of the Local Government Areas in the constitution. In terms of LGAs and Local Council Development Authorities (LCDA)of 57 in Lagos State, I cover 28 LGAs/LCDAs. And as we all know each of the senatorial districts are entitled to the same dues thereby placing Lagos West at a disadvantage in terms of such thing as constituents are I am able to impact upon directly. But I am not lacking in what I do for my constituents as I have empowered thousands with various income generating equipments as well as training" he stated.
Senator Adeola, however, requested the massive electorate of the senatorial district to assist him in his predicament by ensuring they vote for APC candidates from top to bottom.
While urging the electorate to shun those that want to buy their votes, Senator Adeola warned that Nigerians must not go back to the era of free money from the looting of treasury and mis-governance that set Nigeria back in terms of development under 16 years of PDP rule.
H added that there is no way any reasonable man can compare the impacts of a 16 years old man if any, with that of a three-year toddler.
"So far I have donated buses to CAN, CDC, League of Imams of Lagos West as well as the Arewa and Ndigbo Communities in addition to such projects as a donation of several 500 KVA Transformers, boreholes and public toilets construction and empowerment of constituents with income generating equipment" he stated.