Bobrisky Sympathizes With Jussie Smollett Over Homophobic Attack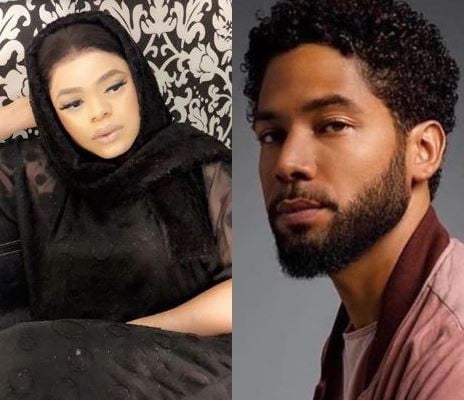 Nigerian male-barbie, Idris Okuneye popularly known as Bobrisky, says he is heartbroken following the homophobic attack on American actor, singer and director, Jussie Smollett.
Naija News had reported earlier that Smollett, known as "Jamal Lyon" in the movie "Empire", was hospitalized after an apparent hate crime in Chicago, United States.
According to Chicago police, Smollett was stopped around 2 a.m. on Tuesday by two men wearing ski masks who began yelling racial and homophobic slurs.
It was learned the attackers of the Empire star placed a noose around his neck after which they began to punch him and then pour an unknown substance on him.
"This is MAGA country," the men then yelled, according to a report by TMZ.
Reacting to the attack in a post on social media network, Instagram, Bobrisky described it as "inhumane" noting that he not surprised that "Jamal" was attacked because "the hearts of men are desperately wicked".
"Heartbroken, Don't even have the words right now!! How inhumane but it's no surprise as the hearts of men are desperately wicked.. Sending you love and light, Get well soon..No man deserves to be judged just because he sins differently!! May the angels protect you,You are loved," he wrote in a post that has since been deleted.