Nigerians React To Davido's 02 Arena Concert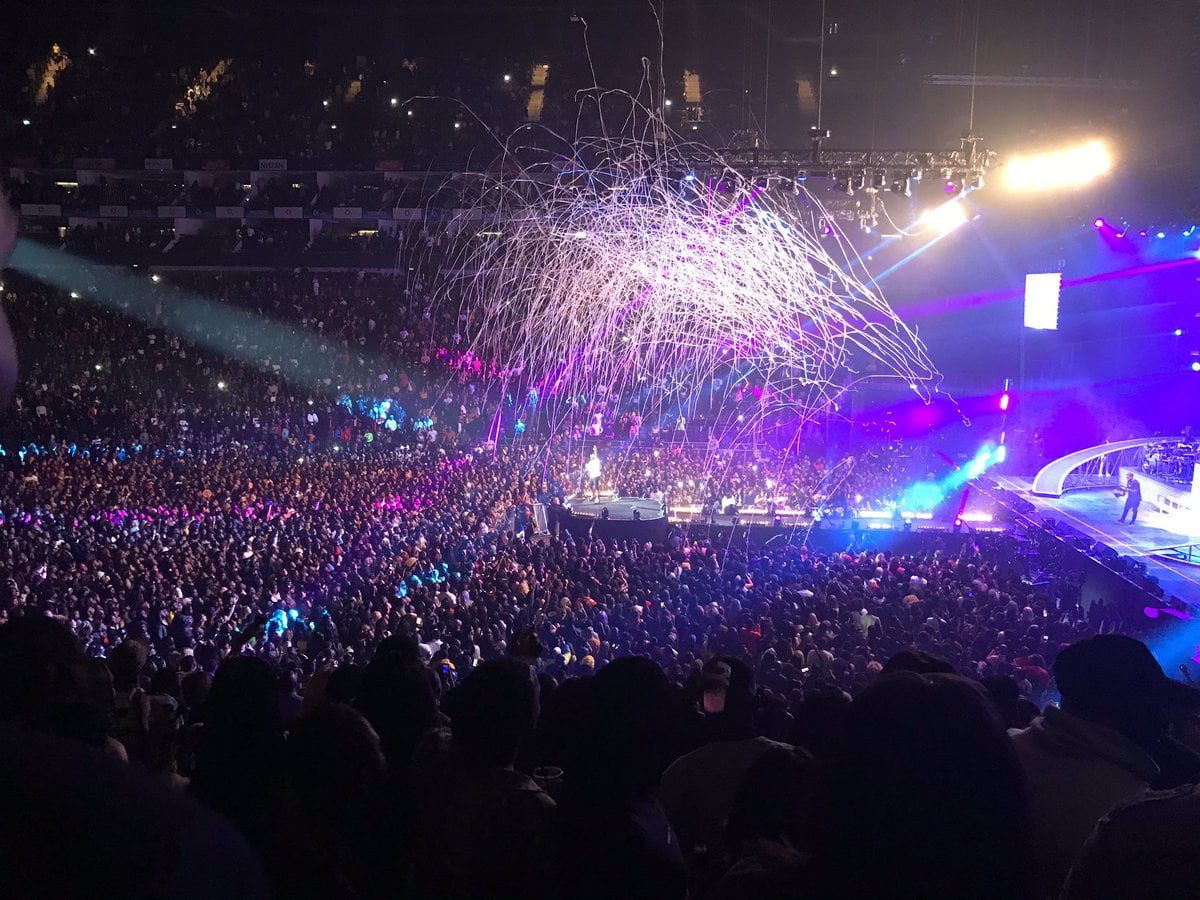 A storm of reactions by Nigerians has greeted Davido's concert at the 02 Arena in London, United Kingdom.
Naija News reports that the show tagged 'Davido Live at The O2' is hosted by Shopsydoo and was already sold out before it commenced.
Davido's concert at the 02 Arena which is coming after Wizkid sold out the same venue in June 2018, started with sets from various DJs including Tim Westwood, DJ Ecool, DJ Bibi, and DJ So Good.
After the display from the DJs, came performances from members of his DMW crew including Mayorkun, Peruzzi, Idowest, Dremo, Yonda and Zlatan.
This online news medium reports that Victor AD, who just released a new song titled "Tire You" and featuring Davido, also performed.
After a brief delay, Idris Elba, an English actor, producer, musician and DJ, who was a special guest at the show, took to stage to introduce Davido, who came in and kicked off the night with one of his hit songs, "Aye".
Naija News recalls that Davido had taken to Instagram to hype the show a fortnight ago, writing: "For me, it's about always elevating the movement with every step taken! January 27th will be historic! Queen Elizabeth herself go know say we dey town! Don't hear about it be a part of greatness! #DavidoLiveat02."
While some Nigerians praised Davido for the concert, others countered him, saying the show was not sold out as claimed by him.
Naija News captured some of the reactions below…
https://twitter.com/Clinton_Vice_B/status/1089669366994690053
https://twitter.com/Brownschuga/status/1089655165240700928
https://twitter.com/iam_alenfrosh/status/1089626991626801153
https://twitter.com/NwanneChukwuka/status/1089593601930207232
https://twitter.com/DanielTunche/status/1089653618356224006
https://twitter.com/NwanneChukwuka/status/1089661018815586305
https://twitter.com/iam_tomzy/status/1089658422969151496
https://twitter.com/itzking_noni/status/1089664846092795905
https://twitter.com/_gushiofficial/status/1089655849893670912
https://twitter.com/ENTR_PROFILER/status/1089658215879634945
https://twitter.com/HNigerians/status/1089628594643570688
https://twitter.com/TessyHyzeek/status/1089673445095493632
https://twitter.com/updateboyz_/status/1089658520776204289
https://twitter.com/updateboyz_/status/1089632569702993921
https://twitter.com/iam_alenfrosh/status/1089672730188959744
https://twitter.com/ManLikeeIcey/status/1089676923507220480
https://twitter.com/Kingkhelz1/status/1089644264630345728
https://twitter.com/itzking_noni/status/1089666633755492352
https://twitter.com/TOBIMAKANAKI/status/1089653322884308992
https://twitter.com/Brownschuga/status/1089621658938290176
https://twitter.com/1Jharse/status/1089646179317616640
https://twitter.com/ENTR_PROFILER/status/1089644474916052992
https://twitter.com/i_am_aycity/status/1089653524315734018