US Chamber Of Commerce Confirm's Atiku Is On A Business Visit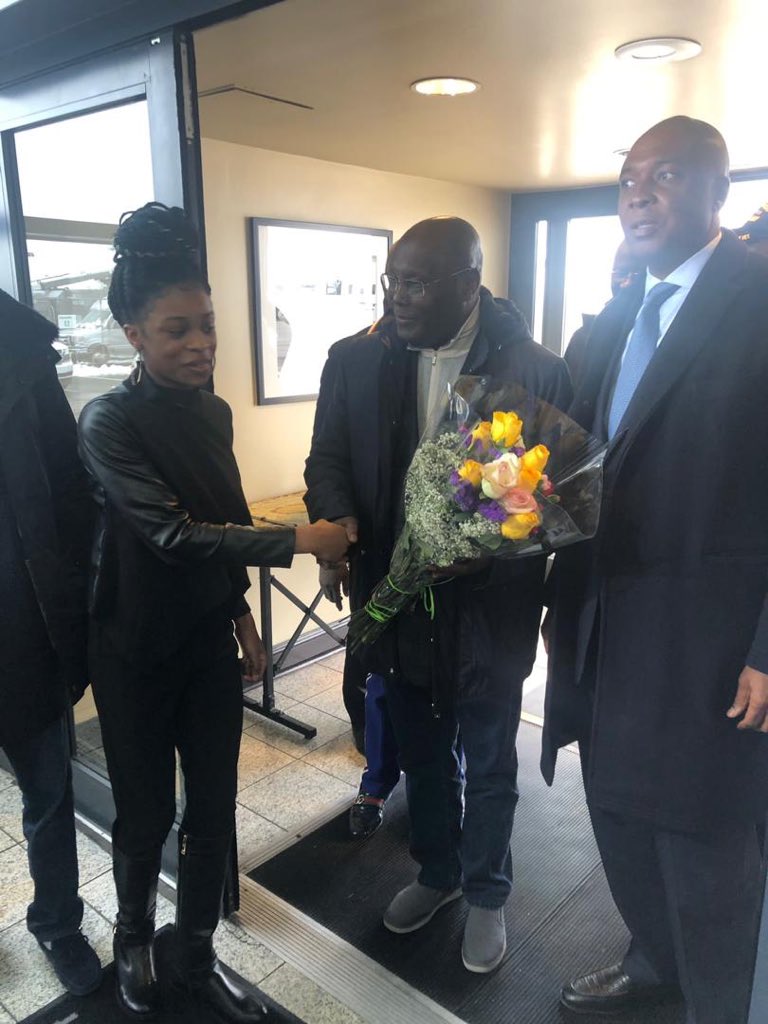 A private meeting which held yesterday between Atiku Abubakar, Peoples Democratic Party (PDP) presidential candidate and United States Chamber of Commerce has been confirmed by the body.
According to a mail sent to newsmen, Katharine Cooksey, senior manager, media and external communications, US Chamber of Commerce said no media would be in attendance of the meeting.
"Thank you for reaching out to us. The event you mention is private, closed press, and off the record," Cooksey said.
"Only U.S.-Africa Business Center members are invited. No reporters will be able to attend."
Recall that as earlier reported by Naija News, Atiku arrived the US yesterday's afternoon, declaring that he would be visiting the US government officials, but gave no details as to who and who he would be visiting.
"Just arrived Washington D.C for meeting with US government officials, Nigerians living in D.C metropolis and the business community," Atiku tweeted with his signature AA.
The chamber is the largest lobbying group in the US, spending more money than any other lobbying organization on a yearly basis.
Atiku has built his campaign around job creation, running with the tagline: "Atiku means jobs". It is, however, unclear how Atiku's meetings will further facilitate his quest to create jobs in Nigeria.
Download NAIJA NEWS app: