I Will Find A Solution To Apapa Gridlock Within My First 100 Days In Office – Sanwo-Olu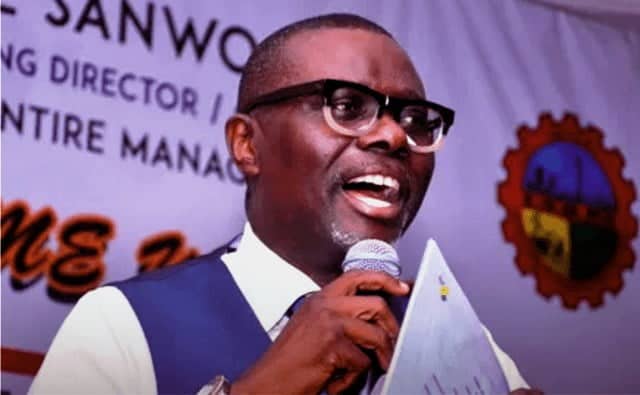 Mr. Babajide Sanwo-Olu, the governorship candidate of the All Progressive Congress (APC), has promised to find a solution to Apapa gridlock within the first 100 days of his administration, if given the mandate as government.
The candidate made this known during The Platform organized Lagos governorship debate in Lagos.
Sanwo-Olu stated that he will see dis-congesting the traffic situation as a priority for his government, when asked what he will do in his first 100 days in office.
He said, "Out of the 62 traffic gridlocks that we have identified, some are low-hanging that we can resolve within the first 60 days.
"Some are short- to medium- and long-term; so, the first 60 days is to solve the ones that are low hanging, which are about 20."
"Within the first 100 days, I will tackle the gridlock at Apapa. I will need to clear up all the traffic and all the trailers at Apapa. I'll make sure it's a nightmare we will not see again."
Sanwo-Olu stated that his administration will collaborate with the Private sector to ensure growth in the economic.
 "We will have an international discourse with all the stakeholders in the private sector to ensure that the Lagos 21st Century kicks off earnestly.
"Within the same space, I'll convene a town hall meeting to tell the public service that we have new ways that we will be engaging ourselves. We are going to be making promises to Lagosians and all issues that concern them will be resolved." he said.
Source: Naija News