Akwa Ibom State Rejects, Criticizes Federal Government's Police Anti Terrorism Unit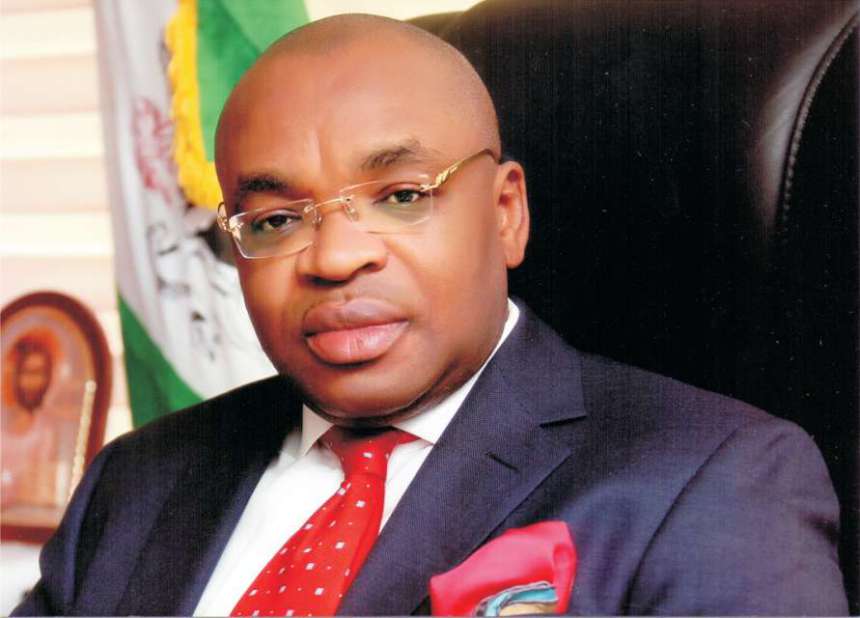 Akwa Ibom State Says Federal Government Is Planning To Take Over The State.
The Akwa Ibom government has rejected the plan by the state police command to set up an anti-terrorism unit, describing it as a plan to initmidate and harrass the state government.
The state government said that judging from all indices that precede the creation of such sensitive anti-crime unit in Akwa Ibom, which is at the moment one of the most peaceful states in Nigeria, is suspicious.
Naija News reports that the President Muhammau Buhari's Campaign for 2019 will be launched tomorrow, Friday, 28th, December, 2018
In a statement by the Commissioner for Information and Strategy, Mr Charles Udoh in Uyo today, the government expressed concerns the setting up of the anti-terrorism Unit is part of the ground work and ploy of the opposition All Progressives Congress (APC) to illegally intimidate, harass and arrest government functionaries and the leadership of the People's Democratic Party (PDP).
"It has come to the notice of Akwa Ibom State Government that the State Command of the Nigeria Police Force has concluded plans to set up an anti-terrorism unit in the state.
"Clearly, the question is, of what use is it in one of the most peaceful states in Nigeria?
"As the 2019 general elections approach and political tempo assumes a crescendo pitch, a functional anti-terrorism Unit in the state, will certainly arrest and detain whosoever it wills, on trumped up charges of acts of terrorism.
"To buttress the sinister motive of the anti-terrorism unit, sources say a former Chief Security Officer to former Governor Godswill Akpabio, has been redeployed to Akwa Ibom, with tactical instructions on how to successfully execute the unholy agenda of the APC leadership in the state.
"While acknowledging the Force retains the right to create units as it deems necessary, Akwa Ibom State government frowns at attempts by the Police hierarchy to portray Akwa Ibom as a terrorist enclave in Nigeria, by its planned establishment of an anti-terrorism unit.
"It is the consensus of Nigerians that such sensitive section be activated and logistically mobilized to effectively function in parts of Nigeria where insurgency is rife, especially in the North-Eastern region, where lives of innocent Nigerians are lost on a daily basis".
The government stressed that activities of members of the unit will undoubtedly cause unwarranted tension among the peace-loving citizens and residents of Akwa Ibom State.