Igbo Honours El-Rufai With Chieftaincy Title Over 'Quit Notice' Order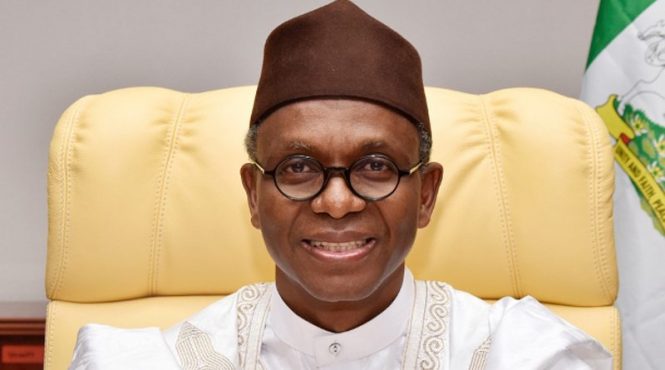 The Nd'igbo in Kadanu State has honoured the Kaduna State governor, Mr. Nasir el-Rufai, with the chieftaincy title of Ochi-Udo Ndigbo, Kaduna (Peacemaker of Igbo) over the role he played during the quit notice order issued by some youth group last year to Nd'Igbo in the region.
Naija News recalls that the Northern youth under the body; Coalitions of Arewa Youths, issued a quit notice to Igbo people in the 19 northern states to leave the region within three months or be forced out after October 1, 2017.
Mr. El-rufai, did not only condemned the quit noticed, he also called for the arrest and prosecution of the Northern youths to serve as a deterrent to others.
The President-General, Igbo Community Welfare Association, Kaduna chapter, Mr. Chris Nnoli, during the celebration of this year's Igbo Cultural Day Celebration in Kaduna, said that Igbos in all the 19 northern state are appreciative for his good deeds during that period.
He added that the governor's singular act on the quit notice at that time reaffirmed their belief that every Nigeria has a right to reside in any part of the country without hindrance.
"We thank you so much sir, and in appreciation, have unanimously agreed to confer you with the award/title of Ochi-Udo Ngigbo Kaduna, meaning Peacemaker of Igbo.
"We reserve October, of every other year, to celebrate and showcase our cultural heritage as a way of further uniting our people and strengthening the existing cordial relationship between ourselves, the State government and host communities, neighbours and friends, but the delay in 2018's ceremony was due to security challenges in the state at the time, we were supposed to hold the event," he said.
In his reaction, after being conferred with the chieftaincy title Ochi-Udo Ndigbo Kaduna by the High Traditional Rulers of the Igbo, the governor of Kaduna State, vowed to always ensure the protection of lives and properties of every Nigerians living in the state.
He added that the state will continue to accommodate every Nigerian living and during business in the state.
Source: Naija News