Court Orders Police To Pay Widow N7.9m For Killing Her Husband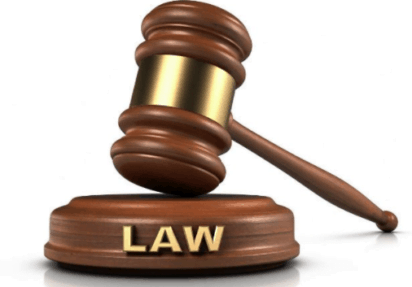 Police was on Monday, ordered by a Federal High Court sitting in Akure, the Ondo State capital, to pay the sum of N7.9m to a widow, Mrs Queen Akarewan, for killing her husband, Christopher Akarewan.
The deceased was reported killed by the men of the Nigeria police following his refusal to pay a N50 bribe at a checkpoint while on his way home on October 13, 2011 in Okitipupa, the headquarters of the Okitipupa Local Government Area of Ondo State.
Christopher, who is a commercial motorcyclist, was reported to have offered N30 when he was stopped by the policemen at the checkpoint instead of N50, which led to an argument between him and two policemen identified as John Aghaulor and Igodi Gbefamoghan.
The argument saw Christopher shot, however Aghaulor and Gbefamoghan have been reported dismissed by the Nigeria Police Force.
Delivering his judgement, Justice Abdu Dogo, held that the victim's life was unlawfully terminated contrary to the provision of Section 33 of the Nigerian Constitution.
"The section of the constitution allows anybody who has interest in the existence of a person whose life is taken unlawfully to seek redress in a court of competent jurisdiction," the judge stated.
He said the perpetrators were under the service of the Nigerian Police when the crime was committed.
Dogo ordered the NPF and the Ondo State Commissioner of Police to pay the sum of N7.9m as damages to the plaintiff within 30 days from the date of the judgment.
Source: Naija News