Don't Celebrate Yet There Is Still More Work – Obasa tells APC candidates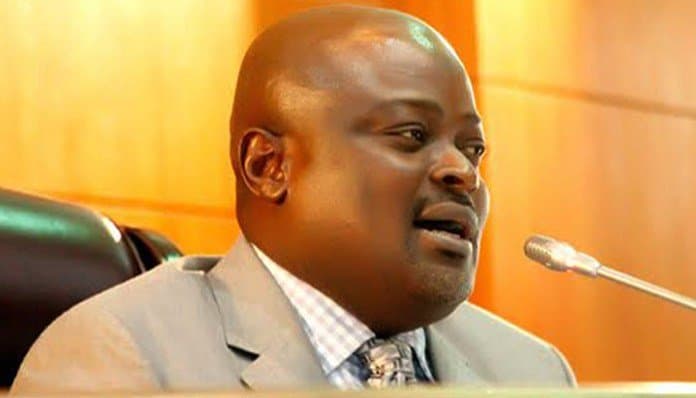 Mr. Mudashiru Obasa, the Speaker of Lagos State House of Assembly has, on Monday, admonished lawmakers who were giving the opportunity by the All Progressive Congress (APC) to serve for another term not to celebrate yet, as there was still more work to be done.
The speaker made this known at the resumption of plenery after a 13-week recess.
He urged the members to return to their respective constituencies to gather support for the success of the party at the polls in 2019.
He stated that the victories they got at the Party Primaries, was a call to service not a right.
"This is not the time to jubilate, because it is not yet Uhuru for us since we are going to face general elections.
"This is not the time to celebrate, but rather, you should go back and engage your constituents. Your return ticket is not for meal, but a call to service," Obasa told the lawmakers.
The lawmakers took turns to call on the House to review reports of the past stakeholders meetings held simultaneously in all the 40 constituencies.
He commended the National Leader of APC, Senator Bola Tinubu; and party executive members in the state for the success of the primaries.
They further admonished the governor of the state to ensure that road projects all over the state are promptly completed.
The Lawmakers took time to applaud the state executive of the party and the National Leader of the party,  Bola Ahmed Tinubu for adopting direct primaries for the primaries.
In a related development, the House passed a bill for a law to rectified the Lagos State Health Scheme Law, 2018 and for Connected Purposes.
The speaker directed the Clerk of the House, Mr Azeez Sanni, to send a revised copy of the bill to the governor for his approval.
Download NAIJA NEWS app: