Federal Govt Delegates Visit Mother Of Leah Sharibu, Assure Safe Return Of Leah
Lai Mohammed Reveals Federal Govt's Ongoing Effort To Release Leah Sharibu
In seeming response to the numerous calls made to the Federal Government over Leah Sharibu, it has sent a delegation led by the Minister of Information and Culture Alhaji Lai Mohammed to visit Mrs Rebbeca Sharibu, mother of Leah at Dapchi, Yobe State.
Alhaji Lai Mohammed along side, the minister of State Foreign Affairs, Hajiya Khadija Bukar Abba Ibrahim and the minister of Women Affairs, Aishatu Abubakar re-assured the traumatized mother of the Federal Government's commitment to rescue her daughter who is the only Christian Dapchi girl still in the custody of the Boko Haram insurgents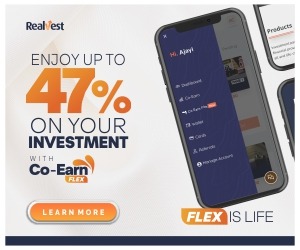 According to Alhaji Lai Mohammed, the Federal Government has employed both formal and informal channels to ensure the safe release of Leah Sharibu and others in captivity of Boko Haram.
"Government is doing everything possible to ensure that Leah Sharibu and the two aid workers are not hurt and they are returned safely to their families.
Alhaji Lai Mohammed however disclosed that government can not disclose publicly some of the efforts being made to secure the release of Leah and others, stressing that "we are appealing to them using both formal and informal channels to spare the lives of this innocent people.
"Mr President is not leaving any stone unturned to ensure the safe return of Leah Sharibu and all others in captivity", he said.
He commended the military forces for making supreme sacrifices in the Defence of Nigeria and its citizens "you have done this country a lot of proud."
The minister described as impressive, the resilience of students of Government Technical Secondary School Dapchi, who surmounted all dangers and fears and returned back to school to pursue education.
Mrs Rebecca Sharibu, amidst tears called on the Federal Government to work hard and beat the dateline of the insurgents earlier issued to execute her daughter on the 15/10 2018.
She also appreciated the Federal Government and the personal commitment of President Buhari to ensure her daughter's safe release.
"Save the family from this agony, you should not allow anything to happen to Leah please.
"I want to plead with the federal government to please make a way for my daughter's release, because I was told they kill them all by 15th of this month if federal government did not agree to their request. Since I heard of this, I find it difficult to eat", worried Rebecca appealed.
Chairman Dapchi local government council, Alhaji Zanna Abacha, commended the efforts of the Buhari administration in rescuing the Dapchi schoolgirls.
"We are optimistic government would equally secure the safe release of Leah and to be reunited with her family and community.
"We also appreciate the sense of belonging and assurance accorded to the community by the federal government", he said.
Source: Naija News