PDP Now Wike's Personal Property, Says APC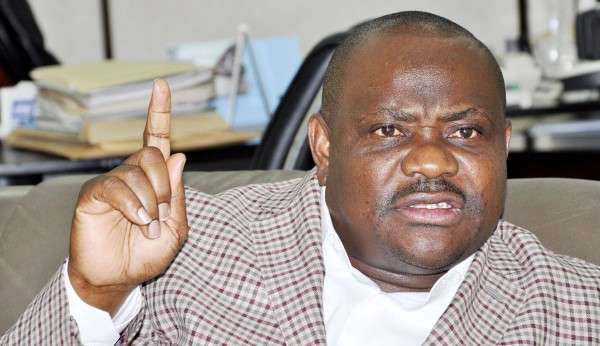 APC Mocks Wike, PDP
The All Progressives Congress, APC has described the Peoples Democratic party, PDP as a theatre that is being directed by the Rivers State Governor, Nyesom Wike.
It said it was now obvious that the governor had become the party's defacto National Chairman, spokesperson and sole administrator, who determines what happens in the PDP.
In a statement signed by the APC National Publicity Secretary, Yekini Nabena, in Abuja on Sunday, he alleged that since Nigerians rejected the PDP which ruled the nation for 16 years, it had become obvious that there was nothing democratic about PDP's policies and practices.
"As events has shown, it is a misnomer to call the party, Peoples Democratic Party as there is nothing democratic about its policies and practices.
"The PDP to all intents and purposes has become the theatre of the Rivers State Governor, Nyesom Wike. Since assuming office after the disputed 2015 Rivers Governorship election, Wike has assumed the role of de facto PDP National Chairman, sole administrator, spokesman, organising secretary and BoT Chairman.
"Recall Governor Wike's imposition of an erstwhile PDP National Chairman without a formal convention and the leaked telephone conversation of Governor Wike (allegedly) threatening to kill INEC officials he had paid to rig the rivers rerun election in favour of the PDP." Nabena said.
The APC also alleged that the governor recently threatened to teach the PDP presidential aspirants, including the Senate President, Bukola Saraki a lesson in politics.