Independence Day Speech: Buhari's Claims Empty, Untrue – PDP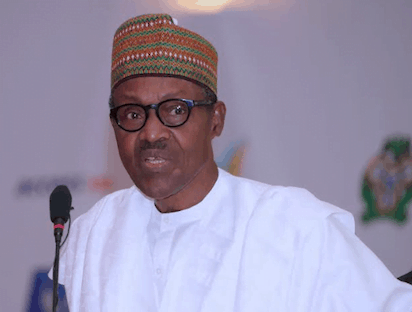 President Muhammadu Buhari's Independence Day speech has been described as full of false claims, empty assertions and bogus promises by the People Democratic Party (PDP)
Mr. Kola Ologbondiyan, the People Democratic Party Spokesperson, in a statement made available to newsmen said that the President's claims that the economic experienced growth under his administration were fabrications.
According to the PDP spokesman, President Buhari was wrong when he claimed that his administration provided enabling environment for local and foreign investments.
The opposition party is of the opinion that the economic became disadvantaged under President Buhari. it also added that economic hardship was experienced by Nigerians under his administration.
The statement Reads, "Perhaps Mr. President needs to be reminded that his new minister of Finance Zainab Ahmed had last month alerted that the nation was facing serious revenue challenges under him, while the Central Bank of Nigeria (CBN) expressed fears that our country is sliding further into recession due to his poor implementation of 2018 budget.
"In his false economic assertions, President Buhari deliberately failed to mention that his administration has returned our beloved country to a debtor nation by accumulating over N22.4 trillion debt through which he had mortgaged the future of our country.
"Mr. President also failed to respond to the fact that his harsh economic policies and demarketing tendencies, have caused a dearth in local and foreign direct investments, leading to over 30 million job losses as detailed by independent surveys including those by the National Bureau of Statistics (NBS).
"Similarly, Mr. President failed to state that due to his incompetence, the naira has fallen from the N165/1USD he met in 2015 to N360 to 1USD. He had no words for the increase in the price of fuel from N87 in 2015 to N145 as well as the hike in the prices of staple foods and essential commodities in Nigeria under his misrule.
"Furthermore, President Buhari claimed that under his administration, corruption, including brazen theft of billions of naira and shady oil deals have become a thing of the past.
"Perhaps, Mr. President forgot that the latest corruption perception index released by Transparency International (TI), which saw our nation moving 12 places down the red line, shows that corruption has increased under him.
"What the Buhari Presidency should note is that Nigerians are no longer swayed by the false performance claims of his administration. They have the facts and nobody can beguile them as was the case in 2015".
Source: Naija News