Osun Re-run: APC Sent Out Thugs To Intimidate Voters – PDP Diaspora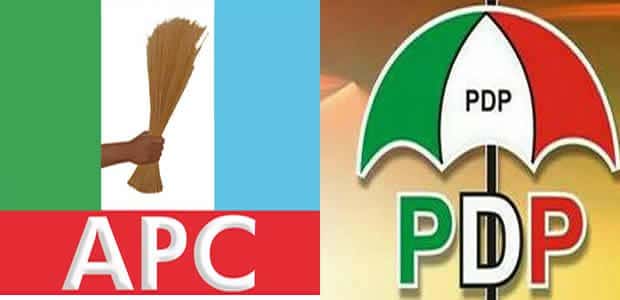 PDD Group Fault's INEC's Release Of Result  In Osun Governorship Rerun
PDP Diaspora Initiative has reacted over what it described as the 'All Progressive Congress (APC)'s well-orchestrated actions at voter suppression and disenfranchisement' in the September 27th Osun gubernatorial supplementary election.
In Press statement released today and sent to the Naija News, the PDP diaspora noted that last Saturday elections had produced its candidate, Ademola Adeleke as the winner of the election noting that 'he (Adeleke) clearly got the highest number of votes.'
But 'Instead of declaring the winner of the elections, the Independent National Electoral Commission (INEC) overruled the collective decision of the people of Osun State and declared the election inconclusive and scheduled a supplementary election in some local government areas said Hon. Victoria Pamugo, the Founder and National Chair of the PDP Diaspora Initiative
Pamugo who spoke through her National Publicity Secretary Chidi Igwe said, On September 27, as the people of Osun came out to vote in that supplementary election, APC sent out its political thugs to harass, intimidate voters and deter them from casting their votes.
Pamugo lamented that some thugs were backed by some law enforcement officers deployed on the streets by the APC administration to harass and intimidate PDP voters. They also harassed journalists and election observers in an effort to prevent the world from seeing APC's voter suppression activities.
The APC thugs collected and seized the voters' PVCs in Osogbo, Orolu Local Government Area and other places where the rerun was taking place.
"This is not how to conduct an election," Pamugo noted
She said "Citizens have the right to choose their leaders! Osun people made their choice last Saturday. An administration that has brought so much misery to the citizenry has no right whatsoever to impose someone else on people that have already made their choice," she said.
"By sending out thugs to harass voters and deter them from voting to choose their governor, APC is robbing the people of their voice,"
"APC is engaging in the worst act of voter suppression in broad daylight," she affirmed.
"On behalf of PDP Diaspora Initiative, I call on INEC to review APC's act of voter suppression, cancel today's election and reschedule it to ensure that all those who have been denied of their right to participate in the electoral process are able to vote, or better still, uphold the people's decision by declaring the candidate that pulled the highest votes last Saturday winner," Hon. Pamugo called.
"We call on INEC to protect its integrity because an agency that is supposed to be independent must not work in synergy with APC, a political party that has failed the Nigerian people," she said.
PDP Diaspora Initiative is a US-based registered non-profit organization composed of members of the People's Democratic Party (PDP) from all parts of the world, including Austria, Canada, Germany, Japan, Netherlands, Norway, South Africa, Spain, Sweden, United Kingdom and United States of America.